Freaks, Miami and Whitney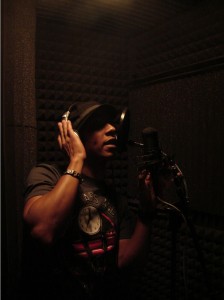 Cevin Fisher remains one of the world's most respected DJs & house producers – one of the very select few who truly deserves the moniker 'International A-list DJ'. As a teenager he DJ'd at Whitney Houston's legendary all-night parties, alongside one-off loft and college parties, as well as many residencies around New Jersey and New York. He currently holds DJ residencies at Pacha NYC and Circa Toronto, touring frequently in the US, Europe & Asia.
After early successes remixing Chaka Khan and Quincy Jones (both reaching number one on the US Billboard Dance Chart) along with his own anthemic productions, he was encouraged by Danny Tenaglia to pursue a recording career full-time. And what a decision that was, because he went on to produce two of the most distinctive and recognised house tracks of all time… 'Cevin Fisher's Big Freak', or better known as 'The Freaks Come Out' and 'You Got Me Burning Up!' featuring Loleatta Holloway's mega-diva vocals stripped-out from the classic 1980 hit 'Love Sensation'.
Jason Guy caught up with Cevin on the eve The Freaks Come Out 10th Anniversary release.
I really can't believe it's been 10 years since 'Freaks' was released. Did you have any idea it would be so huge?
I knew the remixes would do well, just because we had a wide range of quality remixers involved. And as the mixes we're turned in, I was blown away with each one. They just kept getting better and better… and that they themselves we're inspired big time by the original mix too!
Does is still command a regular place I your sets? I imagine a lot of people expect you to play it.
Yeah I get request for "The Freaks Come Out" all the time – it makes me feel good on that level.
Someone always wants to hear "Freaks" wherever I go. I've been playing the Sharp Boys mix as well as The Trancetters mix for years now since before the 2009 mixes came along too, as well as the Original Mix of course.
How much input did you have choosing the remixes this time round? The Prok and Fitch remix is outstanding.
As far as choosing the remixers, I would have to give all the credit to my label bosses over at Subversive, Martin & Martin – they did an excellent job choosing the remixers. They're spot on point and the best in the game. What more can I say about Prok & Fitch… their work pretty much speaks for itself.
Who or what caught your attention at this year's WMC?
I was impressed with the drive and the hustle. I was also totally impressed with the job that Pacha NYC did, as well as the Ultra Festival and the Beatport Parties. It was good to see all of the DJs doing it up as well. Totally awesome seeing Danny Tenaglia, Louie Vega, Erick Morillo, Carl Cox again. There was SO much going on!
You presented the award for Best International DJ which was won by Armin van Buuren. Did the best man win? (My vote would have been to Axwell)
Yeah it was awesome presenting the award for Best Intl. DJ! I would have to believe in the polls and they voted for Armin Van Buuren and that's the way it goes. I was super-curious though, and I in fact thought for sure I'd be presenting to Tiesto .
How is the house scene in the US right now? Is it just about the East & West coasts?
The house scene is rocking at the moment here in the US. I have a residency at Pacha NYC and the parties there have been spectacular – it's definitely one of my favorite places to play here in the US. As far as the West Coast goes, Vegas, Colorado, San-Francisco are doing some hot parties as well. For me it's all about trying to bring the energy wherever I play, it's always a challenge, but I LOVE it.
I know they were many years ago, but can you describe just how wild Whitney Houston's all night & day parties used to be?
Well, at the time I was in my early teens, and just the fact that I would get to play long sets of all different types of music and just being around some really cool people dancing and just having a great time made the parties come off as being wild – I didn't even drink at the time.
This was during her clean-cut "I Wanna Dance With Somebody" days?
This was back around the time when she was a model for Seventeen Magazine , and I used to date her best friend's sister! – This was definitely pre-Super Star Whitney Houston days for sure.
The Freaks Come Out 2009 remixes (Part 2) is released in July/August this year, exclusively thru Beatport.