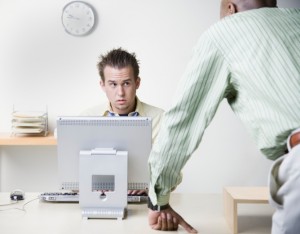 Q: I am being bullied at work because of my sexuality. How does the law stand and what can I do?
Says Shiva Shadi, employment partner at Davis Blank Furniss:
A: Bullying continues to be an important issue in the workforce and can take a variety of forms whether it be invalid criticism, fault finding, unfair treatment, excessive work load or  monitoring, being threatened or simply passed over for promotion or denied training opportunities.
As awful as bullying is, it is not possible to bring a legal claim directly about bullying, but certainly you can pursue claims under the rules covering discrimination and harassment. The government specifically introduced regulations in 2003 prohibiting discrimination in the work place by reason of sexual orientation. These have been implemented to protect individuals against discrimination in relation to recruitment, terms and conditions, promotions, transfers, dismissals, training etc. Your employer has a duty of care towards you and this will include dealing with bullying at work.
Confronting the perpetrator and attempting to resolve the matter  work, informally is a first step. However, if you feel that you are not able to confront them yourself, you can approach your Manager/Supervisor or human resources department who will be able to address any issues of bullying informally.
If none of these options are successful, then you can make a formal complaint under your company's Grievance Procedure. You will then be invited to give details of the bullying in writing, attend a meeting to discuss your grievance- following which your employer should carry out an investigation and provide you with an outcome in writing. If you do not agree with the outcome you have a right of appeal against it.
Ultimately, if the internal Grievance Procedure does not stop the bullying and no steps are taken to prevent such treatment you may want to consider going to an Employment Tribunal.  You should always take legal advice beforehand to ascertain the strength of your claim.
Alternatively, if the bullying causes you to leave work, then you may also have a claim for constructive dismissal. The burden on employees to prove that they have been constructively dismissed is quite difficult and therefore again you should take professional advice
Davis Blank Furniss, 90 Deansgate, Manchester M3 2QJ Tel: 0161 832 3304