Boy in a band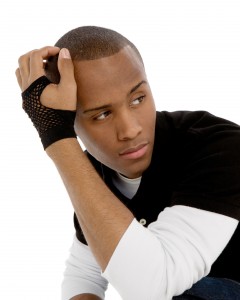 After just completing the support slot on the Girls Aloud Tour we caught up with Jazz from boy band Billiam and asked what he and the rest of the guys thought about touring, their record label and who they'd like to work with next.
What did you all do before the music got hold of your bollocks?
We were all doing something to do with the industry: Zen & George both are trained dancers so they were doing there thing with that and Jordan & I were auditioning for different things (that's where we met) and doing rubbish part time jobs basically to live
If the music hadn't worked out… what do you think you would be doing now?
Probably still trying to make it
Where's the best place you've performed?
The O2 Arena on the Girls Aloud Tour was amazing… performing in front of 28,000 people was mind blowing! Last summer we performed at Carlisle Party in the Park which was I think to date our biggest crowd – that was cool
Did you enjoy being on tour with Girls Aloud?
Yeah it was amazing – the tour was so much fun. The girls were great – in fact everything on the tour was. Getting a chance to tour which the fittest girlband around wasn't much hassle at all. haha
We need the gossip… who did/said what to who?
Hahaha… that would be telling!
What was the first record you guy bought?
It was Casanova by Ultimate Kaos – I thought I was in that band when I was younger hahaha
With being signed to Nightingale's record label… do you find the gay tag sticks?
It's something that everyone seems to want to talk about which we all find odd because yeah it's a gay venue but the label side is like every other record label!
I guess because Nightingale Club was the 1st to launch a record label people can't process it. They presume we're a 'gay band' and all of us are gay when in actual fact none of us have said anything about our sexuality – shows how small minded people can be
Is there anyone who you'd kill to work with?
I don't think any of us would face time to work with anyone but Mark Ronson can't put a foot wrong at the moment – his done great things for the UK music scene so probably him.
What can we expect next from you over the next few months?
At the moment were just about to head into the studio and finish the album – so just watch out for that!  And don't under estimate us – this is just the beginning!!!
Photo: George, Jazz, Jordan, Zen