DANNY TENAGLIA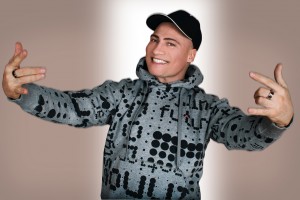 Danny Tenaglia is the master of progressive garage, hailing from the supercool nightclubs of New York. You might remember him from his remixes and production work on 'Finally' by the Kings of Tomorrow, 'Lady' by Modjo, and  his Labour of Love reworking of Depeche Mode's 'I Feel Loved'. Danny is also renowned for his adrenaline-fuelled sets where he plays sometimes 20 hours at a time without tiring!
Tenaglia has had residencies at Sex and the City-favourite Tunnel, Arc and Twilo, and won the Dancestar awards for Best Club Night in 2003 and 2004 for his night Be Yourself @ Arc. He also brought Be Yourself to Miami, where it caused a stir with him as resident for a short while.
Now Danny has landed an Ibiza residency and releases his double-CD masterpiece, 'Futurism'. Accompanying this release is his new single 'The Space Dance'. As listeners will discover, Danny's sound is marked by low-key tech grooves, spectral vocals, varied and enigmatic samples and unexpected explosions. 'Futurism' is the science-fiction of music—suggesting where music might be headed. To boldly go where no music has gone before, and all that jazz.
'Futurism' is out now on download and available on  CD from 5th August