Breakdown in Civil Partnership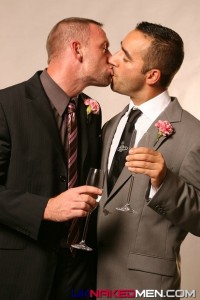 With the break-up of comedian and Little Britain star Matt Lucas and his partner Kevin McGee after their high profile civil partnership 18 months ago, the law around same-sex unions is thrust into the spotlight and clear explanation of this potentially complicated area is required. Matt Lucas and Kevin McGee are the first gay celebrity couple to split since the civil partnership laws were introduced and it could prove to be an important test case.
Prior to the Civil Partnership Act 2004 which came into force in December 2005 permitting same-sex legal unions; the law relating to same-sex co-habitation was even more unclear and unsatisfactory than the law relating to heterosexual co-habitations.
Many same-sex couples are keen to know whether they can now get married in this country and the Civil Partnership Act essentially introduced a scheme of registered partnership for same-sex couples, which is similar to marriage:
The Civil Partnership Act gives those same-sex couples who register their partnership the same rights and responsibilities as married couples
The Finance Act 2005, introduced legislative changes that will give civil partners the same tax benefits as married couples.
As with marriage, some Civil Partnerships will unfortunately fail, and in such circumstances both parties (as in the case of divorce in heterosexual couples) will be able to make financial claims against the other – indeed there is some speculation that Matt Lucas could end up paying his former partner millions of pounds after their break-up.
In respect of children, a civil partner, like their married heterosexual counterparts, can apply to gain parental responsibility for their partner's children in the same way as divorcing step-parents.
Essentially, the law applicable to same-sex couples is the same as that applicable to heterosexual couples.
Dissolution of Civil Partnerships
As with divorce, it is for the party instigating the proceedings to prove the sole ground for dissolution as being the irretrievable breakdown of the Civil Partnership. This must be based on one of four following points; poor behaviour, a two year separation with the other party's consent, the parties having lived apart for 5 years or desertion. The notable difference with divorce here is the exclusion of facts pertaining to adultery as grounds for dissolution.
However neither party can start any proceedings before one year has passed since the partnership was registered. Otherwise, the procedure involved in securing a Civil Dissolution is identical to that of securing a divorce; as is the approach to settling financial claims between the parties.
Perhaps more importantly though civil partners can enter into Pre-Registration Agreements, prior to Civil Partnerships which are essentially the same as Pre-Marital Agreements entered into by heterosexual couples prior to marriage.
As with Pre-Marital Agreements, Pre-Registration Agreements are not strictly enforceable but the terms contained in such agreements represent at least one of the circumstances that the Court will take into account when considering how the finances should be divided on dissolution. However it has proved to be the case that Civil Partnership Agreements are especially popular amongst same-sex couples, who have lived together for many years, but would expect to protect their independent capital assets and income – so Matt Lucas may yet keep hold of his millions.
So it seems same-sex civil partnerships are all but marriage in name.
Ursula Danagher
Head of Family
Howard Kennedy Solicitors
Tel: 0207 546 8953      www.howardkennedy.com