Top Ten Famous Historic Queer Couples Of All Time
Top Ten Famous Historic Queer Couples of All Time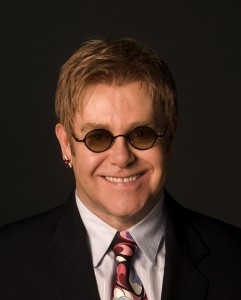 From the sublime and glamorous to the comic and tragic: well, February is
LGBT History Month – as well as being Valentine's!
1.            Alexander the Great (general 356-323BC) & Hephaistion (confidant and
lover 356-323BC) – Alexander had to be pulled off his dead lover's corpse;
shaved his head; and threw a mega funeral!
2.            Julius Caesar (emperor, 100-44BC) & Nicomedes (King of Bithynia,
died 74BC) – Nicomedes was referred to as Caesar's "Queen" by political
rivals!
3.            Rimbaud (poet, 1855-1891) and Verlaine (poet, 1844-1896) –
tempestuous absinthe-fuelled love!
4.            Oscar Wilde (writer and wit, 1854-1900) & Lord Alfred Douglas a.k.a.
"Bosie" (poet and aristocrat, 1870-1945) – perhaps the most infamous gay
affair in history!
5.            Nijinsky (dancer, 1890-1950) & Diaghilev (producer, 1872-1929) –
talent and money: combined!
6.            Benjamin Britten (composer, 1913-1976) & Peter Pears (singer,
1910-1986) – classy, arty duo!
7.            Francis Bacon (artist, 1909-1992) & George Dyer (burglar and
artist's model, died 1972) – Bacon met Dyer whilst being burgled by the
suicidal model!
8.            Joe Orton (writer, 1933-1967) & Kenneth Halliwell (writer,
1926-1967) – ended in bloodbath!
9.            Elton John (pop star, born 1947) & David Furnish (film producer,
born 1962) – world-famous pair!
10.            George Michael (pop star, born 1963) & Kenny Goss (businessman, born
1958) – vie with Elton & David as the world's most famous gay couple!
This list was provided by gay-PARSHIP.co.uk – the website for LGBs
exclusively looking for a serious relationship and long-term love. You too
could find the love of your life, to stand the test of time, by taking
gay-PARSHIP's unique, free online psychometric test – instantly matching you
with other, potentially compatible, wannabe long-term partners!