Chaka-Holic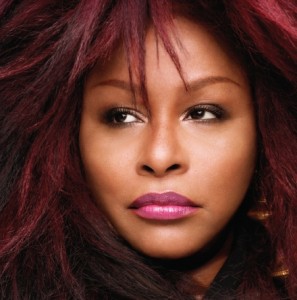 Chaka Khan came to notoriety as the singer for Rufus and later as a break out solo artist. Known for her catalogue of classic hits:  'Tell Me Something Good', 'Sweet Thing', 'Everlasting Love', 'Ain't Nobody', 'I'm Every Woman' and the UK number 1, 'I Feel For You', Khan has become a timeless artist. Bent caught up with her in Japan to discuss her new album, new thoughts on life and just how funky she is.
The album is called 'Funk This' what made you want to name it so provocatively?
It's a play on words, it's called 'Funk This' because it's funky, and that is where I am right now. It's funk of many different kinds with a wide range of different feelings. It may remind people of my early albums. I have been on quite a journey this last few years but I've found Yvette [her real name] again, I'm back in that 'soul space'. It's the album that I have been promising my fans for the past ten years. Every song on this album is heartfelt. I didn't sing a word I didn't feel.
So tell me about the single with Mary J Blige 'Disrespectful'.
We were going to write together but Mary started writing this song and it was so strong. It's an absolute crazy powerhouse track. When you hear it its difficult to say which one of us is singing. It's a tour-de-force about one subject women can sing about.
There are quite a few covers on the album was this a conscious decision?
All the cover songs mean something to me, I included 'I'm Every Woman' in one, I have always wanted to cover a Joni Mitchell and she said 'Chaka you have to do 'Ladies Man'. I first heard 'Foolish Fool' when I was growing up and it left a deep impression on me.
You also have very personal songs on the album like 'Angel'.
I wrote that a few years ago when I was in an 'altered state'. The lyrics are very intense for someone who was out of their mind at the time. I've started walking a different path since.
What makes you want to keep on making music?
Music has always been the background theme to life; I think I always knew I'd be forever doing this. It's what I was put for.
What about your gay fans…
I love them, I love all my fans.
Tell us something about you people might not know.
I have my own line of chocolates called 'Chakalates'.
Delicious.
'Funk This' is in record stores now.
Tour Dates
IndigO2, London – 22nd July
Bridgewater Hall, Manchester – 23rd July