Winter Party Festival 2008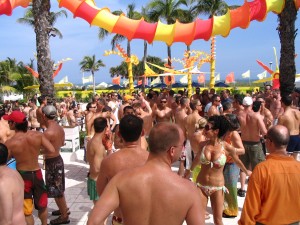 With the by-line "The US dollar is weak but the Miami sun is strong!" you just know that this yearly party in Southern Florida thinks YOU should be there.
If you're a party animal there is no better way of spending a few days than checking out the total myriad of events on Miami Beach. Top DJs will keep you boogying on the sand in the afternoon sun, or by special poolside parties that attract golden bodies and muscled hunks. Night time sees yet more opportunities to freak and bop until the early hours at several nightclubs or open-air events… the great thing is you simply never have to over-dress… cos you know the night is going to be hot and sweaty.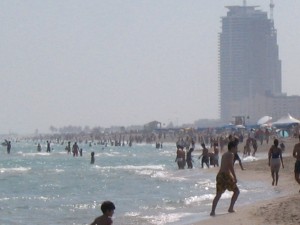 Miami Beach has plenty to offer should you want a break from partying. Fantastic restaurants, trips out, art deco architecture, theme parks, historical sites and a host of unexpected treats… are all waiting for those who like to explore. Normally, there is a bunch of other things happening in conjunction with the Winter Party like, comedy clubs, art exhibitions and fashion shows.
Having had the Winter Party Festival Experience in 2007… I can heartily recommend it this year.
Visit: www.winterparty.com