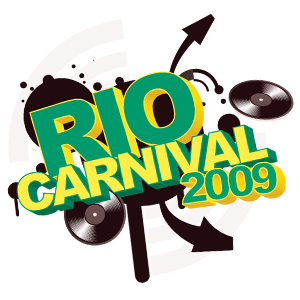 Although 'Carnival' is celebrated in just about every town and village all across Brazil and other Catholic countries, Rio de Janeiro has long been regarded as the Carnival Capital of the World.
The Rio Carnival is not only the biggest of its kind but is set as the benchmark against which every other carnival is compared. Over half a million people flock to the city just to watch the colourful cavalcade of dancers, costumes and exhibitionists as the streets of Rio make a fantastic arena for those sexy Latin rhythms.
It is a euphoric event where people dance, sing, party and have tons of fun. Where salsa, samba and spectacle are the main ingredients that have both celebrities (and those perhaps less famous) making a regular date for this fantastic wild 4 day celebration, 40 days before Easter.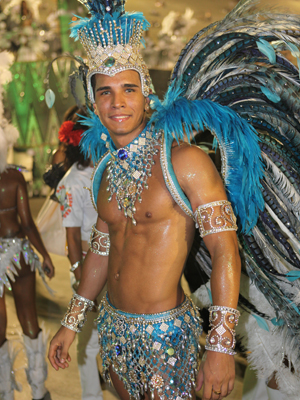 It officially starts on Saturday and finishes on Fat Tuesday with the beginning of Lent on Ash Wednesday after which one is supposed to abstain from all bodily pleasures. Carnival with all its excesses, celebrated as a profane event, can be considered an act of farewell to the pleasures of the flesh. It usually happens in February, the hottest month in the Southern Hemisphere, when the Rio summer is at its peak.
The carnival parade is filled with people and floats from various  samba schools. A samba school can either be an actual school or just a collaboration of local neighbors that want to attend carnival
The purpose of carnival is for samba schools to compete with fellow rival schools; this competition is the climax of the whole carnival festival. Each school chooses a theme to try and portray in their entry. The samba schools work to build the best floats and costumes to represent their themes, and to include the best music they can from their band called the bateria. There are many parts to each school's entry including the six to eight floats and thousands of participants.
The Carnival in 2010 will begin on 14th February.
Two of Rio's hottest parties are R:Evolution and the Pool Party.  If your attending Rio during this time you MUST attend them both.