Jay Sean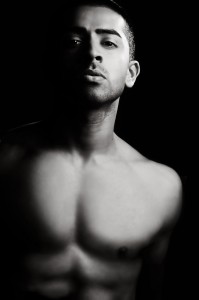 Jay Sean is an unusual singer/songwriter from London. An Asian singing R&B makes him pretty unique in the current UK scene. Signed in 2003 by 2Point9, Jay recorded his first single 'Dance with you' with leading Brit Asian producer Rishi Rich. The track blew up and Jay, who was on course to becoming a doctor, cut short his medical school education to sign a deal with Virgin Records. His debut album 'Me against myself' ended up selling over 300,000 albums worldwide in mainstream outlets. In India "Me Against Myself' reached Number 1 going 5 times platinum. In addition Jay has also had a taste of Bollywood, appearing as himself performing live in the movie 'Kyaa Kool Hai Hum'.
How did the success of  'Me Against Myself' affect you?
Well it was successful for a British Asian kid singing soul but the album was very underground in relative terms so I wouldn't say I'm a changed person at all just yet.  To be honest, it changed people around me more rather than it did myself.  I learnt a lot that's for sure.
Which pleased you most… getting a UK hit or hitting the top spot in India?
Both.  For your art to be recognised in both industry's is very satisfying but I live in London.  So to have performed on Top Of The Pops as a young British R&B singer (with brown skin) was very pleasing indeed, yeh.
Are you a bigger star now because of your appearance in a Bollywood epic… and has that made you want to move into acting (or musicals)?
Ha Ha.  Yeh well, one of my songs appeared in a Big Bollywood film and I played myself performing the song so I'm not sure you can call that acting can you ?…i do think though both acting and singing are very similar.  When you're in the vocal booth recording you have to believe what you're singing to get a good performance out of yourself.  The same I presume is applied to actors.  I think I could definitely move into acting although I don't speak Hindi fluently so I might struggle with the lead in a Bollywood movie.
You jumped from training to be a doctor to choosing your music… did you come under pressure from your parents to 'think again' about your choice?
Not at all.  My parents have been well supportive from day one.  My management company, who I've been with for 5 years, came over and had dinner with my mum & dad and explained how they wanted to develop me as a soul singer and we've been growing as a team ever since.  One of my managers is black, the other is white and our tour manager is Jewish… it's like we're the United Colours Of Music!
Are we likely to see you touring the UK soon?
Not just yet.  Got to sell some records first.
Any burning ambition for the New Year?
To sell some records.
Single: Ride it          Out: 14th January