Going going gone.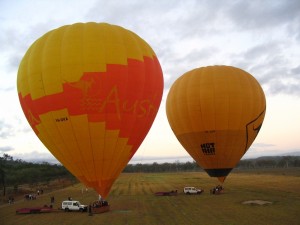 A new survey in the US has found that nearly half of all gay men (48%) and lesbians (47%) surveyed say that a destination's gay-friendliness is important to them when making leisure travel choices.  In fact, over one-quarter of gay men (27%) and lesbians (28%) say gay-friendliness is "extremely" or "very important" as a consideration in travel planning.  I'm not sure if this is as much the case with the UK's gay travelers but I hope that we think very hard before we spend our 'pink pound' where we are not appreciated. No-go destinations for any right minded gay couple include Dubai, Jamaica, Maldives, Namibia, much of the Middle East and the "Bible Belt" of America. Remember there is no problem with traveling to these locations as long as couples avoid any visible signs of affection. So, if you want to avoid spending all your vacation worrying that a loving look, the reassuring grip on an arm or that term of endearment might just be misinterpreted by some homophobe… give these places a wide birth.
Although, some places will always be popular with us European boys, there is a sort of 'right of passage' about going on your first gay holiday. Having a week in Sitges, Benidorm, or Gran Canaria… staying up and dancing all night, only to spend your day basking in the sun surrounded by other spunky gay guys is still, for many, the ultimate way of spending the annual vacation.
Meanwhile, to some, low-cost airlines operating from local airports have become the main factor in making travel plans. The convenience of hopping on and off a flight at a moments notice and jetting to some warmer clime, even for a weekend, has become very appealing.
Having said that, there is now more of an appeal in visiting those places that were once just names you heard on the news or a strangely shaped county on a world map. While destinations like Cape Town, Thailand and Australia are yearly growing in popularity… it is places like Cambodia, Vietnam, Peru and China that now seem to be enchanting, mystical and ground-breaking.
Meanwhile, just hanging in the wings (so to speak) is Global Warming. Figuring high on many government's agendas perhaps it is only time before we are all given a 'carbon footprint' and have to restrict our traveling to an arbitrary ideal that some MP manages to push through Parliament. I fear that travel may once again become the preserve of the rich, famous and powerful and that most people's future traveling experiences will be left to TV documentaries.