Indian School Throws Out Hiv Boy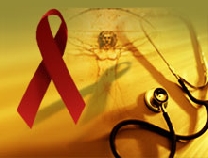 A four-year-old boy has been thrown out of nursery school in India because he has been found to be HIV-positive.
The government-run school in Alwal, near the southern city of Hyderabad, sent the child home after parents of other children protested.
It is the latest in a series of similar cases in India, which has the highest number of HIV infections in the world.
Recently, former US President Bill Clinton called India the epicentre of the global HIV/Aids epidemic.
Threats
The boy's mother, Jayalakshmi, told the news agency Reuters: "The school teacher called me and asked me to take my son somewhere else as parents of other children in the locality were objecting."
Ms Swaroopa, who runs the Venkatesh Yuvjana Sangam nursery, says she was forced to send the child back because of pressure from other parents.
"Other parents, fearing for the safety of their children, threatened to close down the school if the HIV-positive boy continued to attend the school.
"Moreover, this boy was disturbing other students."
Jayalakshmi has now approached a non-governmental organisation for help in getting her son admitted to a special school for HIV-positive children.
She was infected with the HIV-virus by her husband, who died from Aids three years ago.
Earlier this month, in a similar incident, five HIV-positive children were asked to leave a school in the southern state of Kerala after protests from parents.
Children infected
Two years ago, two HIV-positive children were taken back into school after they went on hunger strike, after which India's president and Health Ministry intervened.
The United Nations estimates that India has the highest number of HIV infections in the world, with 5.7 million people living with the virus.
And according to Indian government figures, nearly 8,000 children have been infected with the HIV virus this year alone.
More than a quarter of those children are in the southern state of Andhra Pradesh, of which Hyderabad is the capital.
Activists say one of the major problems in India's battle against HIV/Aids is lack of awareness about the disease and stigma associated with it.
At the start of December, Mr Clinton, whose foundation is active in fighting HIV, described the challenge to control the spread of the virus in India as "breathtaking".