Gay Retirement Home Gets The Green Light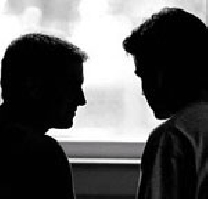 The Boston Redevelopment Authority has approved the construction on one of the first LGBT-friendly retirement homes in the nation.
However, the condominium development, called Stonewall at Audubon, is still awaiting approval from the city's Zoning Board of Appeal, the Boston Globe reported.
The project was recently approved by the residents of the neighborhood after a strong clash with developers concerning the building's height. J
ack Creighton, president of the Audubon Circle Neighbourhood Association, assured the Globe that any qualms with construction had nothing to do with the sexual preference of Stonewall's potential residents.
"This was a development project like any other, and we wanted it to fit in like any other," Creighton said.
He told the Globe that property owners in the area saw the original scale of the building as "way out of scale" and merely wanted it to obey the neighbourhood's zoning law.
The developers, nonprofit Stonewall Communities Inc. and Abbott Real Estate Development, plan 66 condo homes in Boston's Fenway/Audubon neighbourhood. Fifteen percent will be priced as "affordable housing" in line with city guidelines, the developers said on their Web site.
With the residents and developers finally reaching an agreement on the building's height at 75 feet, all that is needed now is the Zoning Board of Appeal's approval, which Creighton believes will happen.
Joy Malchodi is among those who have already placed a deposit down and are eagerly waiting move-in day.
"I have friends in New York and all over the country who are interested," said Malchodi told the Globe. "We baby boomers have to make a decision where to live as we get older, and we want to be surrounded by culture and liberal, accepting people." (The Advocate)