Tobey Maguire To Quit Spider-man?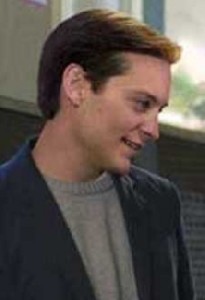 Tobey Maguire has ruled himself out of starring in 'Spider-Man 4'.
The actor is considering hanging up his superhero suit for good after the third film is released next year.
According to movie website Dark Horizons, Tobey said: "'Spider-Man 3' might be a good place to stop – I am not tied contractually to any more Spider-Man movies. I am not completely closed to the idea of another one if it made sense but I would say the odds were in favour of this being the last one."
The 31-year-old star is keen to tackle more challenging roles and also wants to spend more time with his family.
He became a father for the first time last month, after his jewellery designer fiancée Jennifer Meyer, 29, gave birth to a daughter, Ruby Jane.
Tobey and Jennifer have been together since 2003 and announced their engagement in April this year. The couple are yet to announce a wedding date.