Gay Stars To Sing At Concert For Diana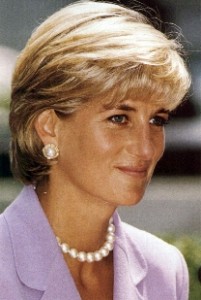 Princes William and Harry have outlined plans to commemorate the life of their mother Princess Diana 10 years after her death next year.
A memorial service will be help on August 31st, followed by a tribute concert on July 1st, her birthday.
Performers at the event, named Concert for Diana, to be held at Wembley Stadium, include gay singing legend Sir Elton John, who brought the nation to tears with his rendition of Candle in the Wind, at her funeral.
Andrew Lloyd Webber, the English National Ballet, Duran Duran and Joss Stone have also so far been named on the bill.
Prince William said: "We both wanted to put our stamp on it. We want it to represent exactly what our mother would have wanted and how she was.
"The church service alone isn't enough, we wanted to have this big concert, full of energy, full of the sort of fun and happiness which I know she would have wanted.
"It's got to be the best birthday present she ever had. The main purpose is to celebrate and to have fun and to remember her in a fun way."
Prince Harry said: "The service is going to include both sides of the family, our mother's side and our father's side – everyone getting together. It should be a good occasion and lots of loud hymns."
The Concert for Diana will raise money for Centrepoint and Sentebale as well as the Diana Memorial Fund and her five main charities that she was patron of, or had a great deal of interest in.