Tackle Homophobic Bullying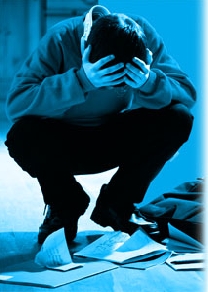 Marking the start of National Anti-bullying Week, the Liberal Democrats have called on the Government to do more to tackle Homophobic bullying.
Speaking on a video published on YouTube, Liberal Democrat Education Spokesperson, Stephen Williams MP discussed the unique aspects of homophobic bullying and called on people to support the Liberal Democrat campaign against it.
The Liberal Democrats are campaigning for:
– Homophobic taunts and name calling in schools to be challenged immediately by staff.
– All schools' anti-bullying policies to include measures specifically to deal with homophobic bullying.
– At least one teacher in every school should undergo training which includes how to tackle homophobic bullying.
Commenting on the campaign and his experiences, Stephen Williams MP said:
"Bullying of any kind, left unchecked, can have devastating effects on its victims. It can lead to truancy, lower educational attainment, damaged self-esteem well into adult life and even provoke self-harm and suicide.
"Young people who are bullied for being gay, or because they're suspected of being gay, very often feel they don't have anyone to confide in. It's a very lonely distressing experience and it's happening to thousands of young people in England.
"I left school some time ago but still have some very painful memories of what it is like to be bullied because you're gay.
"Homophobic bullying is harder to monitor and track because schools are not obliged to report when it happens. That needs to change.
"All schools should have anti-bullying policies that specifically address homophobic bullying.
"And teachers need to have proper training so they have the skills to recognise it and get rid of it from our schools."