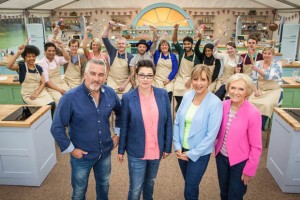 By Terry Gee
The Great British Bake Off returns to our screens tonight.
The BBC first aired the baking show back in 2010 and over the past five years it has soared in popularity. With comedy duo Mel and Sue hosting and Paul and Mary tasting, it's a winning combination of ingredients that keeps the viewers coming back for that extra bite.
Now on season six, it seems the show has gotten camper (if that's even possible). The promo for the show was a parody of The Sound of Music with 80 year old Mary Berry spinning on a hill top and singing: "The hills are alive with the smell of baking, with cakes that we've baked for a thousand years." Unfortunately the advert was axed after complaints from the original Sound of Music composers Richard Rodgers and Oscar Hammerstein who said the music was used without consent. But the BBC said it was a parody and no copyright was breached, the advert was only meant to run for three weeks. Unfortunately the promo has also been taken offline so there is no way of seeing it anymore.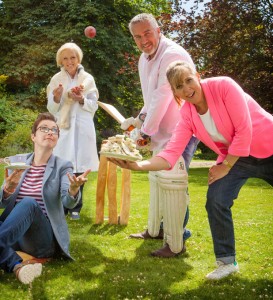 Tonight 12 amateur bakers once again go head to head. Contestants include a prison governor, a Lithuanian bodybuilder and the Dalai Lama's personal photographer with ages from 19 to 66. You can check out all of this year's hopefuls here.
Who will be awarded this year's top baker? Will there be more tears, tantrums and thrown away masterpieces? How many recipes will you try yourself at home? Tune in every Wednesday at 8pm on BBC 1 to find out. We won't be missing a single second of it!
Comments via Facebook
comments