GAY TWINS LAUNCH PROUD2BE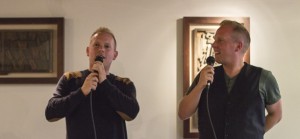 Just over a week ago, gay twin brothers, Jon & Mat Price, launched the Proud2Be Project to the national press. Openly-gay mayor of Camden, opened the event with a speech, followed by a set from the fabulous London Gay Men's Chorus.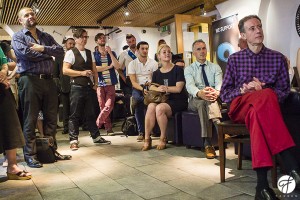 Peter Tatchell and Inclusion For All founder Shaun Dellenty were there to show their support for the project. The night also included speeches from No.1 on The Independent Pink List 2011, Elly Barnes and Michael Cashman MEP, who said "I am happy to support such an inspiring LGBT organisation led by a dynamic duo! Jon & Mat Price said: "Over the last year we have seen how the Proud2Be message can transform the way LGBT people feel about themselves. We felt it was really important to launch the project to the national press in order to keep on reaching those LGBT people who feel like who they are is something to be ashamed of. We also wanted to celebrate how far Proud2Be has come and to be surrounded by family, friends and some of our heroes was a dream come true for both of us. We want to thank all who attended the event and all who continue to show us such amazing support"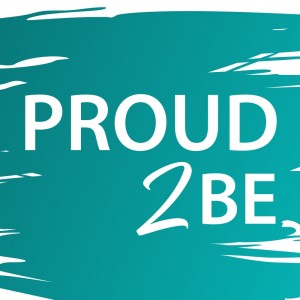 Proud2Be began in June 2011 when the brothers sat in front of their web cam and told the world they are 'proud to be gay'. Since then a number of high profile figures have shown their support by recording videos telling the world they are proud to be LGBT, including Stephen Fry, Human Rights Activist Peter Tatchell, Michael Cashman MEP & Christine Burns MBE. The campaign is just one part of Proud2Be Project, a not for profit organisation that has been set up to encourage and support all lesbian, gay, bisexual and trans people to be proud of who they are. Proud2Be has already been put forward for a Princes Trust award and a National Diversity Award in the UK. Through the project, Mat and Jon not only run the campaign but also facilitate rural social groups and residential weekends, host yearly rural pride events and are planning on opening LGBT community hubs in rural parts of the country. The twins even host their own LGBT radio show which can be heard every Monday at 6pm on http://www.soundartradio.org.uk/ For more information and details on how to join the Proud2Be Campaign head to http://www.proud2beproject.org/ or email info@proud2beproject.org.
Comments via Facebook
comments