Victoria Milan, the online dating site for married and attached people seeking an affair, released a new survey of straight UK couples asking about sexual experiences with members of the same sex.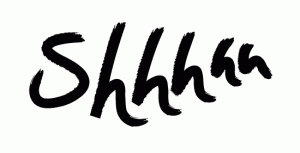 While 24% of men strayed, many cheating women in the UK—36% of women surveyed—claim that they have had at least one sexual experience with another woman. But are women in the UK unfaithful with other women because they are "gay" or do they cheat because sex between women is better or more exciting? And do men flirt with other men because… they know they shouldn't?
When asked: Did you ever cheat on your partner with your own gender?
36% of women and 24% of men said "Yes", while 43% of women and 35% of men said "No, but they'd dreamed about it."
The follow-up question of: Why did you cheat on your partner with someone of your gender? 
45% of women and 38% of men said that it was a 'realization of  a sexual fantasies ', while 28% of women and 12% of men thought it was because 'they were understood'. A surprising 27% of women and a massive 50% of men said it was because they 'just wanted to try it.'
Asked if they had enjoyed it, 19% of the women surveyed and 31% of men said: 'Yes… and I would do it again'. Alas, 56% of women and 37% of men said: ' Yes… but I will not do it again.'
This Victoria Milan survey was completed by 2439 members in the UK (35% women – 65% men) between the 1st-8th June 2013. VictoriaMilan.co.uk is UK's controversial infidelity site whose slogan is "Relive the and otherwise attached adults seeking a discreet flirt or real life affair."
Comments via Facebook
comments