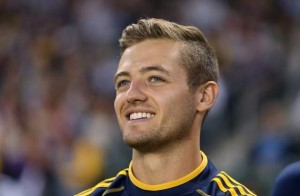 Ex-Leeds United player Robbie Rogers, who quit British football recently after coming out as gay, has made a successful return to the sport signing for David Beckham's last American club, L.A. Galaxy.
The 25 year-old thought his playing career was over after he told the world he was gay and thought that professional teams and fans would not accept his coming out. However, just 24 hours after signing for LA Galaxy, he became the first openly gay Major League Soccer player when he stepped off the bench to a standing ovation from the crowd of 24,811 cheering home fans.
Rogers said he was inspired to return to the sport after attending the Nike Be True LGBT Youth Forum in Portland last month.
"I seriously felt like a coward," he said. "These kids are standing up for themselves and changing the world, and I'm 25, I have a platform and a voice to be a role model. How much of a coward was I to not step up to the plate.
"I was a little scared to put myself back in that situation but after the first few days I was like, 'wow, I miss this, I love this,'" Rogers said.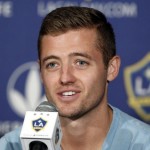 LA Galaxy beat Seattle Sounders 4-0
Comments via Facebook
comments