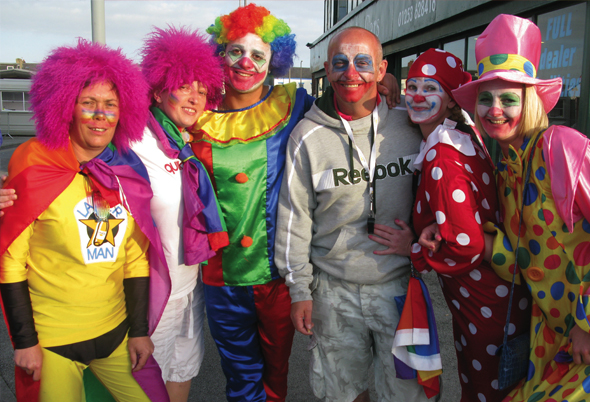 The first main Gay Pride in the UK took place last month in Blackpool. Since it was instigated back in 2006 it has been seen as the kick-start to the year's ever growing list of Pride events. And was lucky to find the weekend celebrations blessed with sunny weather.
The parade along the promenade attracted the usual hunks on floats and truck driving drag queens all being encouraged on their way by flag waving supporters and amused holiday makers. The location for the main stage moved from the sea front to the car park that used to house the old Flamingo… familiar territory for many and with the pumping music filling the area… it was almost like being back at that groundbreaking club.
The happy atmosphere continued for the rest of the day as the crowd, encouraged by the heat, sweated and swelled and the more daring stripped off to parade bare-chested (some were even cheekier) taking advantage of the array of specialist gay stalls, fun fair and the myriad of entertainment the bars and clubs offered throughout the day.
80's bands like Tight Fit, drag acts, singing stars, DJs, X Factor hopefuls and sexy strippers all made the event a spectacular success. In the evening even more fun was to be had at the various venues as more top acts turned out to keep the enthusiastic crowds entertained.
Comments via Facebook
comments