Pride and Politics from PinkUK, by Dave Walsh.
Lots of summer politics and Prides come back in force
What a sizzling summer and there's plenty more still to come in Europe and North America. Also loads of equally sizzling Prides stretching into September and beyond. We have 115 prides LGBTQ+ events in 20 countries in August, from Australia to the USA.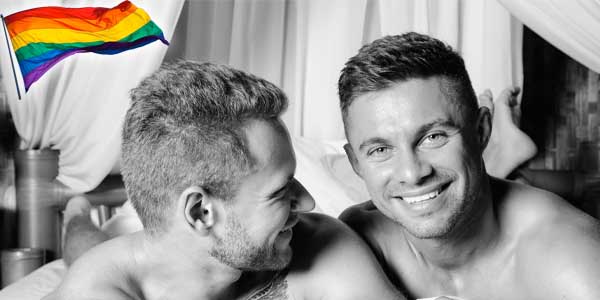 Pride festivals have bounced back in 2022 after the pandemic. PinkUk has a record number of prides in 2022 with 747 in 50 countries around the world. London pride had a record number of people celebrating London pride last week. Reportably 1,500,000 people turn up for the 50th anniversary since the first pride that was took place in the UK, in London in 1972, making it the 7th largest gay event in the world and the largest LGBTQ+ Pride Parade and LGBTQ+ event ever held in the UK.
This month in what some say is the 'gay' capital of the UK, we have Brighton & Hove Pride on the 6th August. Brighton is on the South coast of England; it's just an hour's journey by train from London and same by car. This year is the 30th anniversary from Brighton pride in 1992. If the weather is good, and the forecast so far indicated it will be in the low 20's dry, cloudy with sunny intervals, so I expect all records to be broken, with well over 500,000 people turning out.
This is amazing considering Brighton & Hove was only made a city in 2000. Whether you're on the beach, lighting that tasty BBQ or still in the office take a look at our latest pride listings, night life, hotels, self-catering lets or seaside locations if you want to cool off. Some of our listed venues offer discounts if you mention PinkUk. The more we can support LGBTQ+ businesses the more choice and fun we can have.
You may ask why do we still need LGBTQ+ pride festivals and parades?
According to human rights organisation Amnesty International, there are five reasons:
People are still attacked because of their real or perceived sexual orientation and gender identity
Pride festivals are an opportunity to challenge homophobic and transphobic legislation
Rights can never be taken for granted
Pride festivals contribute to changing hearts and minds
Pride festivals are empowering to people whose voice may not be heard loudly.
Just look across the pond to the US, same-sex marriage is under threat following the top US courts over throw of abortion as a constitutional right. Same sex marriage is now at risk What happens in the US often reaches to the UK and Europe. So, we can never be complacent.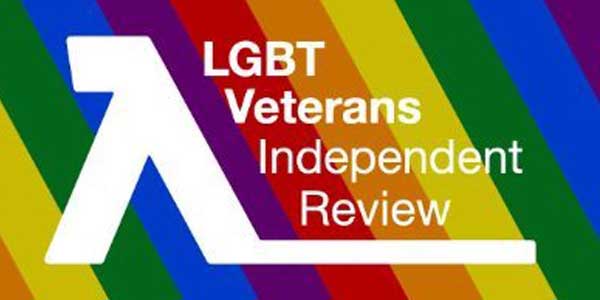 On the positive side, here in the UK the Government, is holding a review of recruitment to the UK armed forces; they are calling for evidence to share views on the treatment of veterans affected by the pre-2000 ban on homosexuality in the armed forces. In the UK, it was an offence under the Army Act 1955, the Air Force Act 1955 and the Naval Discipline Act 1957 to be guilty of "any disgraceful conduct of a cruel, indecent and unnatural kind" or "any conduct …to the prejudice of good order and …discipline". That meant being gay or lesbian or related categories and discrimination against other LGBT people.
Look at the horrifying' treatment of Alan Turing ,which I think is unforgivable, considering he saving several million lives and brought forwards the end of WW2 by two or more years.
I have given my personal feedback to this review: In the '90s I served as a corporal in the territorial SAS (plus a couple of years in the regular army), the UK special forces military when it was illegal to be gay; if found out you would be fired on the spot, with a dishonourable discharge on my record. It wasn't until 2000 that the regulations were changed. Now there's a government enquiry into how people were treated in those years.
Commonwealth Games 2022
It is illegal to be LGBTQ+ in more than half of the 54 countries competing at the Birmingham Commonwealth Games. British Olympic diver, Tom Daley carried the Queen's Baton into the stadium towards the end of the opening ceremony, showed his support for LGBTQ+ people living in countries that still criminalise homosexuality.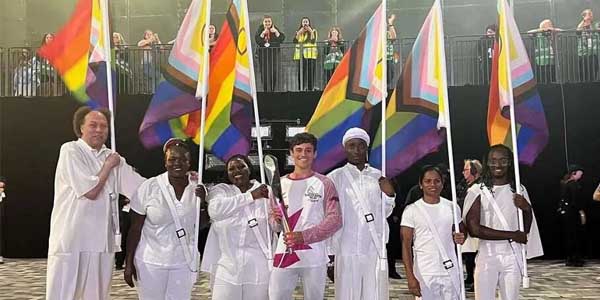 Take away what you want from these issues, but we cannot be complacent about LGBTQ+ rights.
Dave xx
Founder PinkUK
++++++++++++