The South´s only LGBTQ+ Centre opens in Brighton
After 6 years of work sourcing premises, acquiring the lease, and planning, The Ledward Centre has opened in central Brighton. A safe social space for the local LGBTQ+ communities.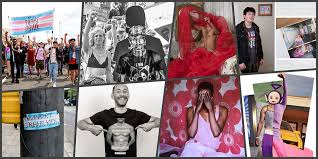 The first phase of the fit out of the 7000 sq ft unit, situated right next to, and in the same building as, the award-winning Jubilee Library, opened on May 6th.
The café-lounge, LGBTQ+ bookshelves and reception occupy the ground floor, whilst the lower ground floor will house two community radio station studios, a young people´s clubroom, an exhibition foyer, a public meeting room/cinema, and a series of flexible rooms of various sizes to accommodate meetings, events, performances, classes, therapies, hotdesking offices, and more.
The whole space is a sober space, with a comfortable Café ambience.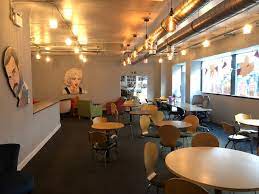 TLC has recently launched it´s first fundraising project. Called Make Your Mark, it´s a mixture of a traditional "Buy a Brick" campaign" with Graumann´s Chinese Theatre in Hollywood, where film stars put their handprints and signature into wet cement.
With the MYM project, for a donation of £20, the donor presses their thumb and name into a 5cm square tile, which along with 5,999 other s will create a huge progress flag measuring 5 metres by 3 metres. A huge, beautiful, community wall.
For details about TLC, you´ll find everything at www.ledcen.org.uk, and the Crowdfunder page for the Make Your Mark Campaign is at www.ledcen.org/MYM.