by Adrian Gillan for Bent Gay Shopping and Magazine

Bored of Prague? Adrian Gillan "Czechs out" history, culture and sexy boys in the Republic's smaller, lesser-known, student-thronging, chic 'n hip "second city". So now you know: go Brno!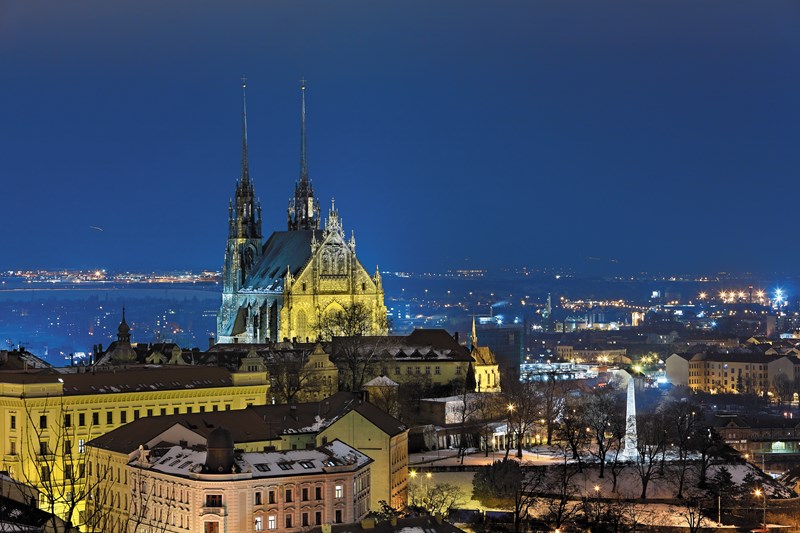 A quarter of Brno's 380,000 inhabitants are students and – with fewer tourists than big brother Prague – you can have more of them all to your little self! Founded a thousand years ago, always a major hub of the Moravian region, Brno especially flourished during the 19th Century, under the Austrian and Austro-Hungarian Empires; survived two world wars and communism; and is also now seat of the Czech Republic's judicial system. In the heart of Europe, it's a short drive from Prague, Vienna or Bratislava!
Dominated by a castle and a cathedral, Brno's architecture is a heady mix, including Gothic, Baroque, Art Nouveau and Socialist, boasting the second largest protected zone in the country, after capital Prague. Immensely culturally rich too. £1 = 25 czk approx. Time = GMT +1.
See
The compact, walkable old city centre is brimming with fine mansions, churches, theatres, squares, fountains, sculptures, museums and galleries galore. Oh, and you'll love all the trams!
Highlights include:
Špilberk Castle (Hrad Špilberk) – first, the major royal castle in Moravia; then, a famous, feared fortress and prison; now, the city museum, with restaurant and a nice surrounding park for vistas.
Petrov Cathedral – St. Peter and Paul Cathedral, known as "Petrov" because of the hill it's on, dominates the Brno skyline.
Church of St. James (Jakubské náměstí) – large Gothic church, founded in the 13th Century and completed in the 17th Below it lies the eerie bone-brimming Brno Ossuary, the second biggest in Europe, after the Paris Catacombs.
Old Town Hall (Radnická 8) – featuring lofty tower which affords the best, since most central, views in town; plus sporting renowned city symbols, the Brno Dragon (Brněnský drak) and the Wheel.
Labyrinth – unique, atmospheric and extensive subterranean warren dating as far back as the 13th Century, originally primarily for storage.
Freedom Square (Náměstí Svobody) – the geographical heart of the city, more of a triangle really; complete with weird obelisk clock.
Moravian Square (Moravské náměstí) – dominated by the Church of Saint Thomas.
Moravian Gallery – second largest art museum in the Czech Republic featuring Moravian art and applied art, housed across several buildings.
Moravian Museum (Moravské zemské muzeum, Zelný trh 8) – second largest and oldest historical museum in the Czech Republic. Main collection in Dietrichstein Palace plus various branches.
Mendel Museum of Genetics (Mendlovo náměstí) – celebrating the father of genetics who worked and died in Brno.
Denis Gardens (Denisovy sady) – boasting an obelisk and colonnade, plus dramatic views out across the city, situated between the Petrov Cathedral and the Špilberk Castle.
Lužánky Park (Park Lužánky) – nation's oldest public park and city's biggest, with brook 'n fish.
Tugendhat Villa (Černopolní 45) – UNESCO World Heritage Listed Bauhaus masterpiece by Mies van der Rohe. Hourly guided tours must be pre-booked.
National Theatre Brno (Národní divadlo Brno;) – established in 1884, the major performance company in Brno, producing opera, ballet and drama across three stages, namely the Mahen Theatre (completed in 1882, the first continental theatre building with electric lighting); the imposing Janáček Theatre (built 1961–1965, named after the great composer so closely connected with the city); and the Reduta Theatre (the oldest theatre house in Central Europe, where a 12-year-old Mozart gave a concert in 1767). Forthcoming Spring 2019 opera highlights include The Cunning Little Vixen; Don Carlos; Bluebeard's Castle / Expectation; The Queen of Spades; The Bartered Bride; L'elisir d'amore; Tosca; Faust; The Epic of Gilgamesh / Dido & Aeneas; Rusalka; Così fan tutte; and La Gioconda. Forthcoming Spring 2019 ballet highlights include Made in USA; Swan Lake; Romeo & Juliet; and Black & White.
Brno Philharmonic – top-notch orchestra under Chief Conductor Dennis Russell Davies, offering a rich and balanced programme of Czech and wider music, plus festivals and youth/education work. Nice historic concert hall, with a new space on the way!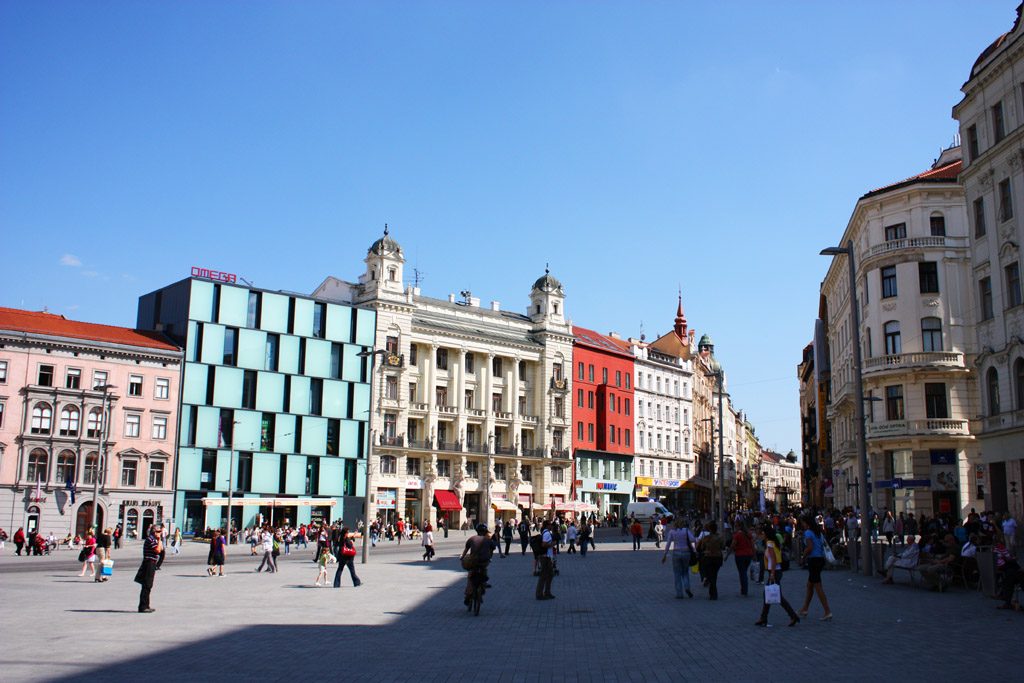 Scene
Brno's gay scene is compact and central – a couple of bar-clubs, plus a sauna…
Bars & Clubs
Bar Club H46 (Hybešova 46;) – oldest gay bar-club in Brno, going almost a quarter of a century! Fun, friendly staff and customers; great music; and free Wi-Fi. Open 8pm-4am daily.
Gibon Club (Pekařská 38;) – near H46; longest-running gay cruise club in town, also going around 25 years now, offering private rooms, plus a fetish room, bar and shop. Weekly themed events include the Naked Party every Sat. Open 5pm-3am daily. Closed Sun/Mon.
Las Palmas Sauna (Galandauerova 2656, Královo Pole;) – in northern district.