Boxer's HUGE package stuns everyone!
Always our favourite part of boxing, some opponents use the weigh in to intimidate their competition. Well David Allen certainly managed that with his monster package!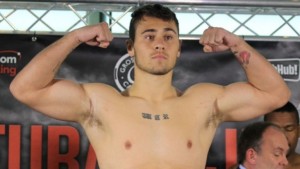 We imagine stripping and being weighed in public is an embarrassing situation, but when half of your anatomy is in your pants and everyone is staring in disbelief, it must be oddly satisfying. Even his competitor David Howe went for a grope!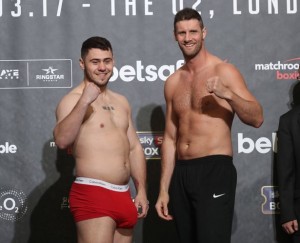 Allen then went on to win the boxing match – showing sometimes size does matter!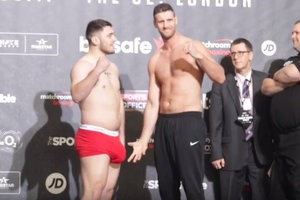 Now that is a knockout!