British Rugby Hunk in Speedos
Everyone's favourite Rugby star, Tom Burgess, has been snapped in tiny Union Jack budgie smugglers.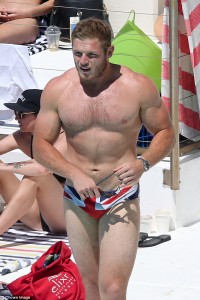 Showing off his impressive physique, the 24-year-old put on quite a show getting in and out of the pool.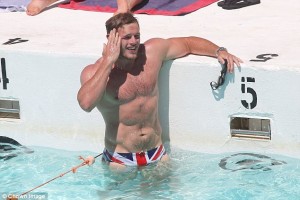 Although British, Burgess is currently living in Australia as he plays for the South Sydney Rabbitohs, where he recently purchased a £1.3 million pad!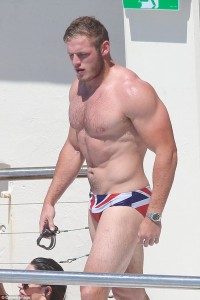 With a body like that and rich – we would say Burgess is full package. Speaking of packages….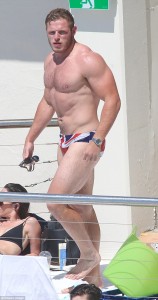 We certainly think can't take the eyes off his scum-my thighs!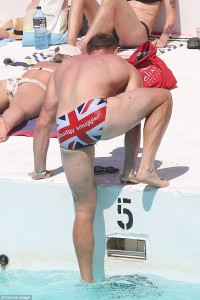 We not only applaud his patriotic fashion choices but love fact he opted for the speedo option! Well done Tom!