Orlando's Cock is Bloom-ing Marvelous!
Hollywood heart-throb Orlando Bloom has been photographed naked whilst on holiday in Italy.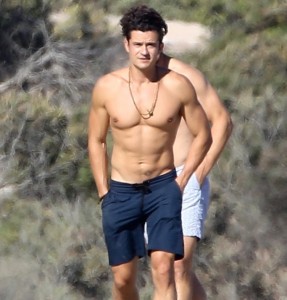 Whether walking the decks of a pirate ship, bringing down orcs with his elven bow or just killing it on a red carpet – you have never seen Orlando Bloom like this before!
Unfortunately, some random woman (who we are too jealous of to currently name) has also made it into the pictures.