Whether you know Tom Hiddleston for portraying Loki from the Marvel movies or his spectacular lead role in The Night Manager – we can all agree on his talents. Yet now we can add underwear model and impressive package to his CV.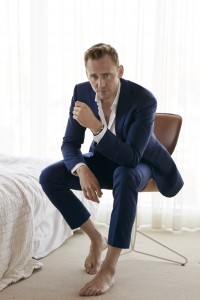 Although Hiddleston's shoot for W Magazine started off quite demure, dressed in a sexy blue suit in a hotel suite. Things sure took a turn for the naked, as he appears to be losing a game of strip poker.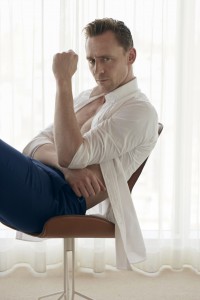 The next victim on Taylor Swift's list of celebrity boyfriends, Hiddleston will most probably be the inspiration for a love ballad and then break up song coming to radio stations worldwide in the next year.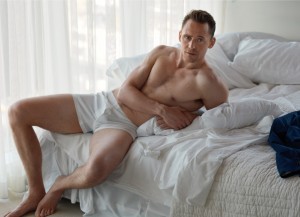 Donning only a pair of thin white boxers, Hiddleston shows us his VPL (visible penis line) and leaves little to the imagination.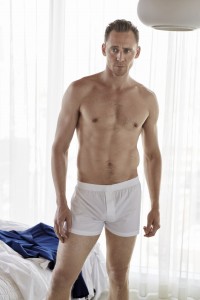 And our personal favourite the clearest cock shot of them all.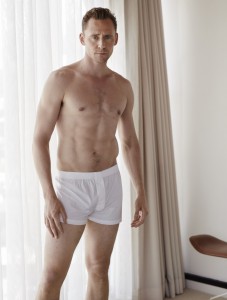 Hello Tom!