Double Dicks! Prince Harry's Crown Jewels and Made in Chelseas Alex Mytton
As an early christmas treat we have two full frontal celeb snaps to share with you! Remember when Prince Harry was snapped playing strip poker and it was on every front page?
(The Sun re-enacted the photo that made the rounds online as they weren't allowed to show the real one)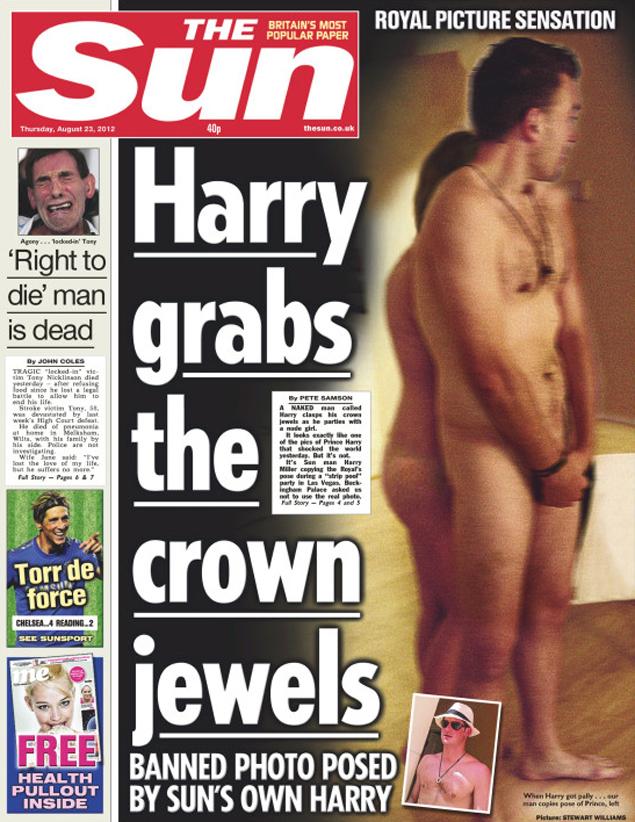 Well it appears that was one of a number of photos, including this one, in which His Royal Hungness is a lot less modest.
As you may remember, back in June Made in Chelsea star Alex Mytton made a blunder by Cock-bombing his girlfriends photograph, not realising it was an instagram post!
He's spoken out about the incident saying 'it was pretty fucking embarrassing for both of us'
Nothing to be embarrassed about here Alex!
Alex also appeared in Attitude Naked Issue. Well, once the world has seen you in all your glory, a bit of skin probably doesn't seem like a big deal!