Sam on film – Dreams Come True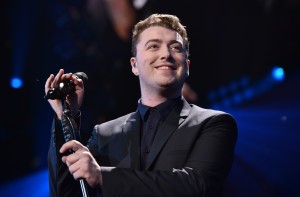 Vision Films and Screenbound Pictures have teamed together to release the highly anticipated documentary film Sam Smith: Dreams Come True in both the USA and UK simultaneously. The film will be available to purchase on major digital platforms in the USA and Canada on 13th October and on DVD on 10th November, courtesy of Vision Films, and on major digital platforms in the UK and Ireland this October, and on DVD 25th November, courtesy of Screenbound Pictures.
Sam Smith: Dreams Come True takes viewers inside the life of the British singer-songwriter, who has captured the world's attention, from his humble beginnings as a jazz artist, to taking the music world by storm at the 2015 Grammy Awards, winning in four major categories. Now, the 4-time Grammy Winning Artist has over 4 million Facebook fans and over 3.5 million Twitter followers, and has quickly become a global music icon, who has won the hearts of millions of fans worldwide.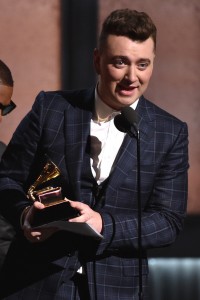 "A lot of care and attention went into getting the details right," says the film's producer, Alan Byron. "We aim to please both existing fans and newbies, so we wanted to make sure that Sam Smith's remarkable journey is portrayed in an accurate and entertaining fashion. By all accounts, we succeeded."
Lise Romanoff, Managing Director/CEO of Vision Films says, "It's a terrific opportunity to have the story behind Sam's meteoric rise to fame to not only be recognized by his fans, but by those just discovering the singer – all over the world."
Directed by Sonia Anderson, Sam Smith: Dreams Come True details the singer's breakneck rise to fame. The film features exclusive interviews with Sam Smith and those who were closest to him: Sam's former school headmaster, his voice coach Dr. Voice, backing singers, as well as close acquaintances and friends.
The film also sees Sam Smith perform an intimate live set of a selection of his songs, including early releases, such as "Time Won't Wait" and "All This Madness", among others.
Sam Smith: Dreams Come True will allow an insight into the highly talented British singer-songwriters life and career, which will capture both existing fans, and new fans, alike.