New Bespoke Shopping Experience For Men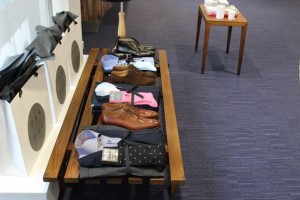 This September a unique new men's shopping experience will launch across the UK. Inspired by the bespoke services of Saville Row and combined with the possibilities of technology, Dappad has been created to provide modern men with an effortless tailored shopping experience, which will enable them to develop their own sense of style in the highest quality clothing from niche brands.
The bespoke Dappad model has grown from the belief in the famous ideology from men's fashion designer Hardy Aimes that "A man should look as if he has bought his clothes with intelligence, put them on with care and then forgotten all about them".
Dappad was founded by three women, CEO Erika Nilsson-Humphrey, Creative Manager Tine Green and Head Stylist Ewa Andriesz, who all share a passion for style and a belief that dressing well is conducive of personal style and confidence as opposed to simply following the latest trends.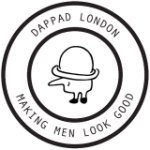 Co-founder Erika Nilsson-Humphrey, who started her career in finance where she spotted the gap in the market for Dappad explains: "Traditional in store and online shopping just doesn't suit a lot of men anymore or even women for that matter, it is simply not a very convenient way of getting things done in modern life. Consumers want an easier and more personal experience. Working in finance, which is a male-dominated industry, I realised that most men don't have the time or energy to visit a busy high street at the weekend, or trawl through online shopping sites in the evening. We outsource so many elements of our life where we utilise experts to ensure we receive the best possible service, so why not do this for our clothing needs? There are also so many great brands that never gets discovered just because they are not on every street corner so with us the Dappad customer can discover new and exciting brands"
The Dappad model isn't designed to tell their customers what to do and what to wear, but offers professional opinion which they use to advise their clients. Customers simply sign up online and discuss their styling needs with the Dappad stylist, and then they will receive a personalised box of clothing and accessories delivered direct to their door.
Erika Nilsson-Humphrey continues: "We designed Dappad to provide an effortless and personal service with high style rewards and we believe that our new model of shopping is the perfect way for modern men to achieve this."
And so, whether you need a new seasonal wardrobe, outfits for a business trip or holiday or just want to refresh your look, the Dappad styling team will curate and select a range of pieces that will work perfectly for you. Finally, you can shop like a man.