by Terry Gee
McQueen is the story of fashion designer Alexander McQueen, whose untimely death in 2010 shook the world.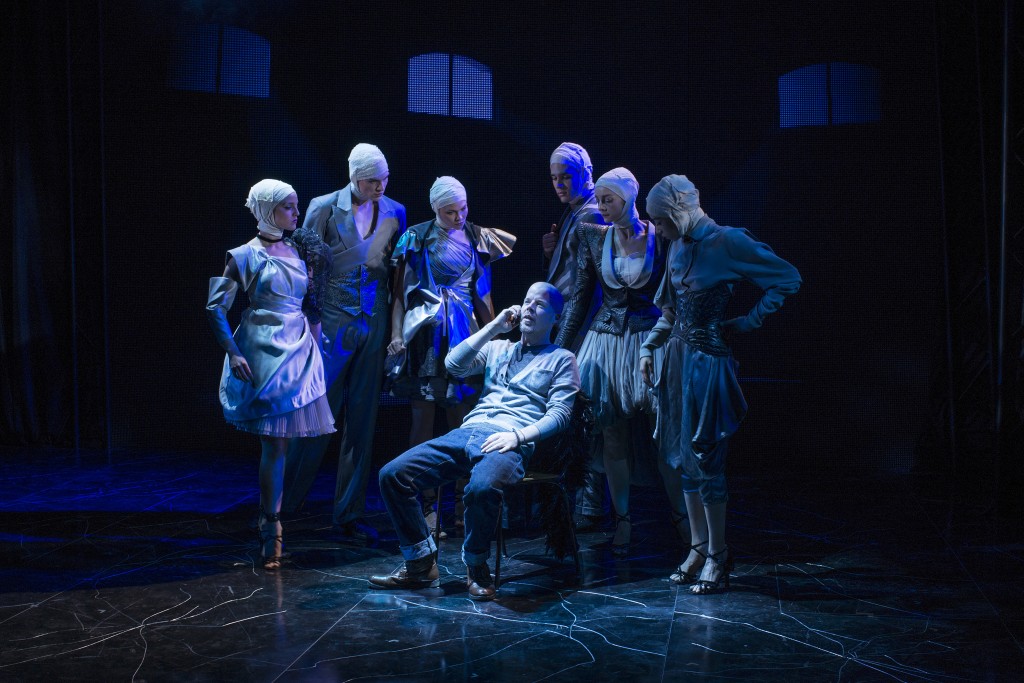 The premiere of the show opened in May at St. James Theatre in London. Due to sell-out performances and rave reviews, McQueen is now on the West End for a limited run at the Theatre Royal, Haymarket.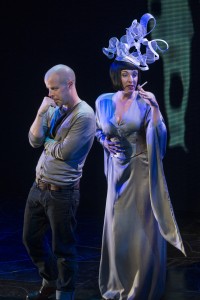 I went to see the play last night knowing little about the story, but as a fan of the iconic designer, was intrigued to find out how he was being portrayed on stage.
As you walk into the theatre, Stephen Wight – the actor playing Alexander McQueen – can be seen on stage pacing up a down with a belt in his hand. In all the shows I have seen, this was the first time I had witnessed a pre-performance from one of the main cast. As the public filtered into the auditorium, his character never once faulted and fluidly flowed into the main production.
Stephen's depiction of Alexander is absolutely flawless. Not only does he look like the East-End bad boy of fashion, but his voice and mannerisms make you believe you are actually watching the man himself. Set on a single night, he and his new "friend" Dahlia have a fantastical, frightening and harrowing adventure through London. Part dream and part nightmare this is a truly beautiful yet distressing dramatization of one of fashion's most iconic designers.
McQueen is a contemporary fairy-tale, interweaving fiction with fact in a surreal and haunting world. Contemporary art is a tricky one to get right; Alexander McQueen managed it perfectly, as does this play which bears his name.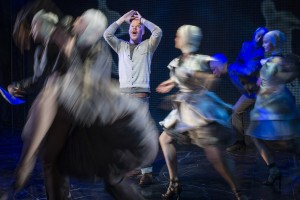 It is easy to be pulled into Alexander's mind and get a glimpse of what he may have seen and imagined while the rest of us merely amble through life.
I laughed and I cried. The performers on stage alongside inspired scene changes and a brilliant soundtrack bring this story to life. McQueen is not your usual theatre outing; it is dark, twisted and yet somehow full of beauty and wonder. Written by James Philips, he has created a masterpiece fitting of Alexander McQueen's contemporary, shocking and totally original style.
McQueen is now showing at The Theatre Royal Haymarket until 7 November.