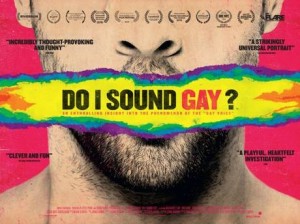 Is there such a thing as a "gay voice"? Why do some people "sound gay" but not others? Why are gay voices a mainstay of pop culture but also a trigger for bullying and harassment? Do I Sound Gay? explores these questions and includes revealing interviews with Margaret Cho, Tim Gunn, Don Lemon, Dan Savage, David Sedaris and George Takei.
"Fantastic. Incredibly thought-provoking and funny."   Indiewire
"Clever and fun"   The Hollywood Reporter
Funded in part by a Kickstarter campaign, this American documentary was first runner-up for the People's Choice Award for Best Documentary at the 2014 Toronto International Film Festival. Selected as the Closing Night Film at the Scottish Queer International Film Festival, SPECTRUM is pleased to announce the UK release of the fascinating documentary about finding your true voice, DO I SOUND GAY? in cinemas from 30th October.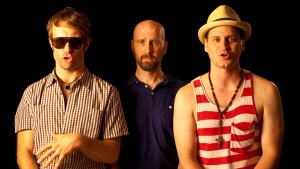 Determined to confront his anxiety about "sounding gay", journalist David Thorpe embarks on a hilarious and touching journey, exploring the linguistic, cultural and historical origins of the stereotype of the gay voice.
Enlisting the frank and often funny perspectives of famous faces including writer David Sedaris, comedian Margaret Cho, actor George Takei and fashion guru Tim Gunn as well as family, friends, and even complete strangers, David learns that people – gay, straight and everything in between – often wish for a different voice.
Drawing upon movie and television clips, acting coaches and linguists, DO I SOUND GAY? uncovers the broader context of this widely-felt insecurity and illuminates the complexities at play in a highly personal and current issue.