UK's Largest Rural Pride Event Heading to Devon

      The historic market town of Totnes in Devon, is set to host the third ever Totnes Pride, which will bring the lesbian, gay, bisexual &/or trans+ (LGBT+) community together with their friends, families and supporters, for a full day and night of celebration in the town.
Totnes-based social enterprise Proud2Be Project, is laying on a whole host of events in the town, which has become regarded as the UK's largest rural Pride event.
This year's special guests will be activists CN Lester and Jacq Applebee.
CN Lester is a singer-songwriter, writer, classical musician, and activist. Named as one of the most influential LGBT+ people in the country two years running by The Independent, they founded the first Gay/Straight Alliance in the UK, co-founded Queer Youth Network, run cross-genre art night Transpose, and consult/educate on trans issues with London Assembly, NASUWT, NUS and Channel 4.
CN said: "There's a dangerous myth that LGBT people only exist in large cities, in gay districts – that we're not a normal part of everyday life. The best Prides I've ever attended have been smaller Prides around the country that celebrate and support all members of the LGBT community, showing us in all our complexity, including us in the fabric of our wider communities. I'm absolutely thrilled to have been asked to participate in Totnes Pride – here's to breaking down barriers and stereotypes together."
Joining CN will be Jacq Applebee, the Co-founder of Bi's of Colour, as well as being an activist and a writer. She is the winner of a Bisexual Cake Award, and made it on to the first ever Purple List, which honours bisexual activism. Jacq has delivered presentations and workshops on bisexuality to organisations such as the British Psychology Society, the Metropolitan Police, and at Cambridge University.
About her involvement, Jacq said "I am a firm believer of the importance of reaching LGBT people who are isolated, including those in rural areas. In the first bisexuals of colour survey and report, which I produced, isolation was one of the regular themes that resulted in participants not feeling part of their LGBT communities. Totnes Pride will be my first Devon LGBT event, but hope it won't be my last!"
The day kicks off at 11am outside The Dartmouth Inn, where there will be opening speeches from CN Lester, Jacq Applebee and Proud2Be founders Mat and Jon Price, who together with award winning Samba ROC Band and an 8ft willow peacock, will then lead a procession up Fore Street and High Street to Totnes Civic Hall at 11.30am.
Community bus service Bob the Bus, will be running a park and ride service from 10am at KEVICC and will also be transporting those with mobility issues up the procession at 11.15.
It is at the Civic Hall from midday, where visitors can enjoy, workshops and talks, a variety of community stands, Dot's Cafe, a craft area, a family area, face painting, Loz's clay room, an LGBT+ library and much more.
There will be a panel discussion at 1.15pm at The Barrel House Ballroom, where CN and Jacq will join local activists, to discuss the topic of gender.
The fun continues into the evening at Totnes Pride After Party from 7.30pm at The Royal Seven Stars Ballroom, which will feature live music from popular Disco Funk band Golddust, Rococo Chanel and DJ sets from Madame Souza & Rhi Rhi Rhythm.
Entry to the daytime events at Totnes Civic Hall and The Barrel House is just £2 for adults, £1 for 11-18 year olds, and is free to those under 11. Tickets to the After Party are £10.00 (18 and over only) and are available to purchase from Totnes Pride day event and on the door.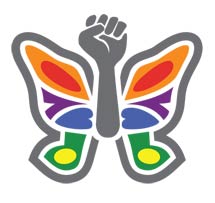 Proud2Be are looking for volunteers to help out on Saturday 5th September. If you would like to get involved then please email Julie & Dot at volunteer@proud2beproject.org.