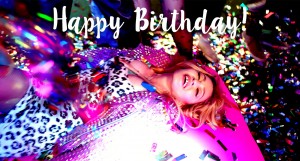 by Terry Gee
The Material Girl celebrated her 57 birthday on Sunday.
I'm sure many of us would be satisfied going out with a few friends for a quiet meal for our 57th birthday as long as we're back in time to catch up on Bake Off. (Wait, that's me now and I'm in my 30s!) But that's not Madonna's style. She partied wearing a see-through black gown in a gypsy-style celebration surrounded by friends and family. And this is hot on the heels of another world tour which starts next month. How does she do it? (Seriously, we really want to know.)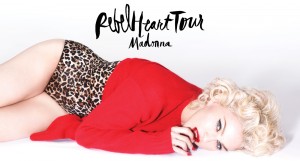 There have been reports of a dancer strike in rehearsals for the Rebel Heart Tour with performers saying the diva is pushing them too hard. Bitch, this is Madonna! She is one of the best and well-known entertainers on the planet. Most people would give anything for the chance to work with her and that tour is gonna look pretty good on your CV.
For over 30 years she has provided many gay men with a soundtrack to their lives. For us, Confessions on a Dancefloor is still one of the best album ever made and we're in awe that a woman in her 50s is still making music that the younger generations are inspired by.
To celebrate the Queen of Pop's birthday, we have found online possibly the very best Madge mash-up. It's created by Robin Skouteris who has made some pretty impressive videos with many pop icons – give his channel a look over. This is still our favourite video though.