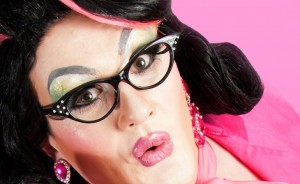 by Terry Gee
     There is now a matchmaking app/game for your phone or computer and it's hosted by a drag queen!
We've been playing Kitty Powers' Matchmaker for a few weeks here at Bent HQ and we just can't get enough of it.
The premise of the game is simple: you have to match couples together. You choose who, what and where and how they interact with each other on their date. There are a series of different challenges and the further you progress, the more difficulty these become. It's challenging enough to keep it interesting and is the campest game out there!
The cartoon animations are fun and comical and the feel of the game is slick and enjoyable.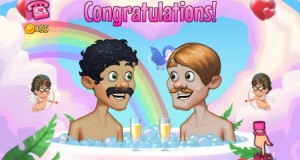 If you get stuck or don't know how to proceed, Kitty is there to help you every step of the way. There are also same-sex relationships and marriage available so there's a match for everyone.
We've been playing on our phones through the gay dating sites and lizzo chris evans dating, but you can also download it to your PC through Steam. (And you can get it through Amazon too.)
"Every client deserves their 'happy ending' and it's your job to give them one!"
Check out the launch trailer below – and enjoy kittens.