The World's Biggest Gay Festival Just Got Bigger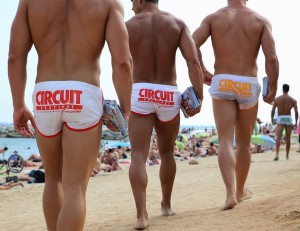 Not content with offering just 10 days of hedonistic fun, sexy and hot guys in Barcelona, Circuit has added in another 4-day after-party in Ibiza. I would hate to be one of the dancers booked to work – I think they will end up in hospital. That said, with 23 parties to pick and choose from, it's time to get that overdraft extended and head to Spain!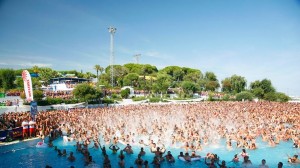 Circuit Festival's 8th edition will take place in Barcelona from August the 5th to the 16th. After that, the event will land in Ibiza for the first time from August the 19th to the 23rd. In 2014, the festival attracted more than 71,000 people (an 80% were foreigners from countries such as Brazil, US, Australia, Israel, UK, France or Italy). This year the organization is expecting to gather 72,000 people in Barcelona and 25,000 in Ibiza, turning the cities into the main international gay meeting points this Summer.
Circuit's 12 days duration (17 with Ibiza) turns the event into the world's largest gay aimed festival, that is why is considered as the most important international LGTB holiday meeting.
The 8th edition will feature 23 parties, 60 artists and more than 30 daytime activities related with culture, arts, sports, leisure and LGTBI awareness. Find out all you need to know with advance tickets and all access passes for Barcelona and Ibiza are available on www.circuitfestival.net
Be sure to get your party supplies and new swimwear from Bent.