European Court Rules Legal Respect Must be Provided to All Same-Sex Couples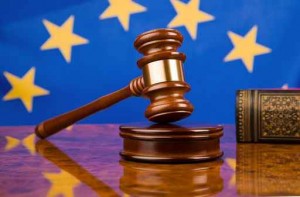 The European Court of Human Rights ruled that international law requires legal protection for same-sex couples in all countries across the continent that have signed on to the European Convention on Human Rights. Twenty-four of the 47 countries currently have civil union or marriage for same-sex couples.
Evan Wolfson, president of Freedom to Marry, released the following statement: "Today's ruling affirms that gay people may not be denied the basic human right to form families and requires that all signatories to the European Convention on Human Rights treat their committed relationships with respect and protection under the law. It immediately raises the bar in countries that currently provide no legal recognition for same-sex partners, and also brings Europe another big step closer to the freedom to marry continent-wide. By talking neighbour to neighbour about who gay people are and why marriage matters, as we did here and our counterparts have done across Europe, from the Netherlands in 2001 to Ireland in May, we will see a critical mass of European states with the freedom to marry and the realization of full equality for hundreds of millions."
Freedom to Marry is the US campaign to win marriage nationwide.