For the Love of the Force – A Star Wars Fan Convention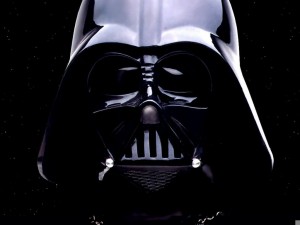 Prepare yourself for the UK's biggest Star Wars fan convention of 2015 – Bowlers Exhibition Centre is hosting a Star Wars extravaganza on 4th – 6th December, in celebration of the legions of fans; movie franchise and the hugely anticipated new film – Star Wars .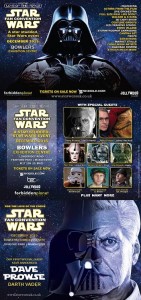 Visitors will have the unique opportunity to meet special guests from the Star Wars movies – including: Pam Rose. Andrew Lawden, Anthony Forrest, Alan Flyng, Peter Roy, Toby Philpot, Chris Muncke and many more. In addition to these actors the legendary Darth Vader himself, Dave Prowse, will be there to meet fans and sign autographs. These are just the confirmed Saturday guests so far, more confirmed actors will be released in stages.
For the Love of the Force provides fans with the opportunity to ask their heroes questions during the live Q & A sessions. The gala also includes photo opportunities – the chance to get a snap with Darth Vader, C-3PO and even get a Stormtrooper selfie.
A full size Scout Walker is being built especially for the event and will be the only one of its kind in the UK. In addition to this there will be sets including; Cantina Scene, Jabbas Palace (with full scale Jabba the Hutt prop), Ewok Village, Tatooine, Dagobah System and more. A full size X-Wing will also be built, laser and light shows and 3D mapping attractions.
An orchestra will be present to play the iconic film score throughout the weekend. Visitors will also be treated to an array of Star Wars stalls, containing Star Wars merchandise and also exhibitions dedicated to the Droids, Storm Troopers, Han Solo in carbonite, Ewoks and much more A Jedi Training School will be held by Andrew Lawden who trained as a Jedi for Star Wars – Episode 1 – as a stunt double for Liam Neeson. Here he will teach the younglings how to use a lightsabre like a Jedi.
Carl Whiteley, Organiser said: "Star Wars is the biggest movie franchise of all time and has legions of fans of all ages. This fan convention is for the fans and gives them the opportunity to meet their heroes face to face. This event will be for people of all ages, and with the event taking place two weeks before the release of the new film, there will be massive hype around Star Wars and this will give fans something special ."
Andrew Kleek, Organiser said: "We are delighted to host such a prestigious event. I am a huge Star Wars fan and we will be putting everything we have into making this event special. Bowlers is the ideal place for an event like this as we have so much space… so much space we can build a full size Scout Walker."