Five UK centres dedicated to over 50s living with HIV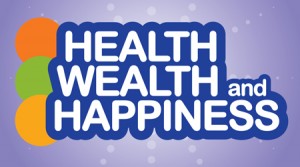 Commemorating Terry Higgin's 70th birthday, the UK's leading sexual health and HIV charity has rolled out a national programme –Health Wealth and Happiness Project (HWHP) – aimed at the one in four of those living with HIV in the UK who are over 50*. Funded by the Big Lottery Fund's Silver Dreams scheme, the programme is available in London, Bristol, West Midlands, Brighton, and Manchester.
HWHP focuses on providing support, advice, counselling and information to the first generation of people living with HIV into older age. These numbers are set to rise significantly over the next decade with 53 per cent (42, 000) of people currently living with HIV in the UK in the 35 – 49 age group.
Dr Rosemary Gillespie, Terrence Higgins Trust CEO, said: "As we commemorate Terry Higgin's 70th birthday we are reminded that people with HIV are now living into older age. "Our 50 plus research (2012) revealed that a significant proportion of older people with HIV live alone, experience poverty, and have limited family support.
"HWHP was set up to tackle this through provisions such as debt management, one to one support, housing and benefit advice, volunteering opportunities, and complimentary therapy sessions."
Tony Calvert, one of the original founders of the Terrence Higgins Trust, said: "Terry was the first of many friends I lost to HIV. He passed away at St Thomas's Hospital, London on Sunday 4th July 1982, 25 days after his 37th birthday. It was the decision of his friends, as a group, to set-up a charity in his name, -Terrence Higgins Trust, shortly after.
"I remember Terry with great fondness every time his birthday comes along. Today (10th June) would have been my dear friend's "70th birthday. I would like to say thanks Terry – for being my friend, and to the charity that carries your great name, without which programmes like HWHP would not exist."
Big Lottery Fund England Chair, Nat Sloane said: "The Big Lottery Fund are proud to be part of the vital work of the Terence Higgins Trust. We wish them every success to continue and expand the great work they are doing across the country providing crucial support and advocacy for more older people living with HIV."