Drag Race Finalist Pearl Gives 'Pleasure'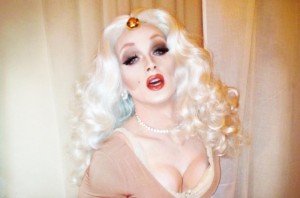 Pearl was a fan favorite on this past season's RuPaul's Drag Race, creatively climbing her way to the Top 3 with her self-described "Stepford wife robot bitch" attitude and killer eye for fashion. Now the 24-year-old nonconformist drag performer is releasing her debut full-length album, Pleasure, a collection of fifteen psychedelic electronic dance tracks that encourages listeners to release their inhibitions into dance.
Pearl crafts a deliciously tantalizing story through infectious trap beats and bone crushing sub bass, whisking listeners on a journey into an intensely dark and bizarrely beautiful labyrinthine cave where fantasies are uncovered and explored. The digital trip begins with "Love Slave", the first song on the album and Pearl's first video release.
https://www.youtube.com/watch?v=8ivO01_BW2o&feature=youtu.be&noredirect=1 
"The goal with Pleasure is to open the minds of the younger generation," explains Pearl. "A lot of younger people are limited and underexposed to different types of music. There is more to gay nightlife than Beyoncé and Katy Perry!"
"The best moments of my life have been spent with friends, releasing our hardships, troubles and stresses to the dance floor," she continues. "It is a safe space where you are meant to feel free and uninhibited. It is meditative and cleansing. House music is the best music to connect to when in this space." 
Pearl became a star on the seventh season of RuPaul's Drag Race, standing out with wildly creative looks, including that of an Amazonian hipster, a black trimmed blonde bombshell, and a Mathu Andersen-inspired bearded lady.
A native of St. Petersburg, Florida, Pearl got her start in Chicago's drag scene, where she established herself with an act that broke away from the typical showgirl routine that had been popular in Chicago. Hers was a more conceptual and out of the box style of old school drag, a combination that celebrated wealthy Hollywood stars and club kids.
In December 2014, Logo announced that Pearl was among fourteen drag queens competing on the seventh season of RuPaul's Drag Race. She would go all the way to the show's finale, vying for the top prize against Ginger Minj and Violet Chachki. While a fan favorite, accumulating the most Twitter, Instagram and Facebook followers, the judges did not embrace Pearl at first. They criticized her for being too lackadaisical. Pearl admits that she could have tried harder but that challenges were physically and mentally draining. "There are no words to describe the exhaustion of constantly being judged and critiqued and read to filth," she says. "It can get so daunting on your self-esteem."
Pearl understands a queen's time as a Drag Race girl is numbered. "You really just have to take the experience and do anything you can with it. You have to be smart about your future and give the fans what they want."
"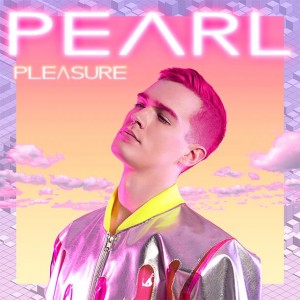 I've made a career out of breaking away from the expected," she continues. "I will never limit myself creatively. I always want to think of something a little more interesting. That is what I am doing with the album. I'm introducing a new type of drag sound with Pleasure."
She will perform tracks from the new album in Belfast at "Boombox" on 29th July, followed by Birmingham at "Nightingale" on 1st August, and then Leeds at "The Viaduct" on 3rd August.
Pearl can be found online at Instagram.com/pearliaison, Twitter.com/pearliaison and Facebook.com/pearldragqueen.