Stephen Bailey: Should've Been A Popstar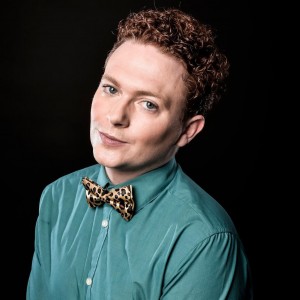 "warm and affectionate yet no less biting in its wit" The Gay UK
Riding on from the success of last year's show, Stephen Bailey returns to the Edinburgh Festival Fringe with his brand new show Should've Been A Popstar from the 5th – 31st August.
Stephen adds his sass and charm to stories of finding himself in his journey of self-discovery. Think less early 2000s Popstar and more finding his X Factor. His latest show sees him open up about his conviction and confidence within himself rather than regret (unlike choosing a late night kebab which is definitely just regret) all done with a wink, a smile and a bellyful of laughs. With his new show, he has our vote!
Stephen has been seen on many a stage around the UK. In 2014, he performed to a sold-out crowd in London's West End for Stand-up for Shelter alongside Stewart Lee and Sean Hughes as well as performing at Latitude Festival. Stephen also had the privilege of being the first ever MC at Stonewall's Summer Party / 25th Birthday, hosting the evening and introducing Beverley Knight. 2015 has seen him carry on this success as he supported Katherine Ryan on her UK Spring tour.
His TV credits include appearing on Celebrity Big Brother's Bit on the Side as well as having been the warm-up artist for Loose Women and Let's Lunch with Gino and Mel (ITV) as well as for various shows on BBC3. As a writer, Stephen has contributed articles to Attitude and Live Manchester and has also taken part in debates for the Huffington Post, New York.
Listings Information:
Dates: 5th – 30th August 2015 (not 19th)
Show: Stephen Bailey: Should've Been A Popstar
Venue: Pleasance Courtyard – Bunker Two
Address: 60 Pleasance, Edinburgh, EH8 9TJ
Time: 4.15pm
Price: £5 (Previews) £11 (Fri-Sun), £10 (Mon-Thurs)