Bent USA – Chicago Gets Bougie This Pride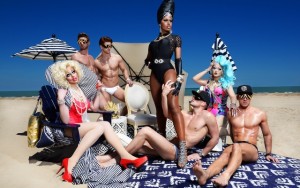 By Paul Hutnick
Pride Wars have long been fought between San Francisco and New York, and why not? Both are high-class cities with fabulous things to see and do. San Francisco has its beautiful sweeping views, cable cars, trendy Haight-Ashbury, and, of course, the Golden Gate Bridge. New York has Broadway, Wall Street, the Statue of Liberty with her fierce crown and miles of fancy limousines. San Francisco and New York also share one big thing in common – both cities are gay. Pretty, pretty, gay.
But another city can stake claim to being glittery gay, and it has its own stylish architecture and a skyline bristling with skyscrapers. We're talking Chicago. The windy city may not have brand name buildings like The Empire State Building but their concrete jungle appears equally as impressive.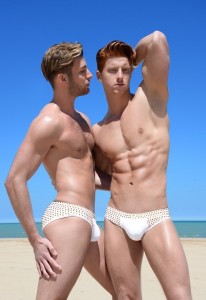 If you're tired of doing the same coastal Pride parties over and over, year after year, why not try something less couture but still pretty damn fashionable this year? The Windy City is stepping up to the plate and celebrating pride Bougie style with Neverland's "Bougie Ball".
Neverland promises their "Bougie Ball" will be a beautiful blend of every A-List gay (muscle boys, drag queens, bears, transsexuals, and people of all races) all dressed to impress. Not necessarily in this year's off the runway designs, but pretty tight none-the-less. It's the Bougie Ball, ya'll. As creator Anthony DiFiore says, "Bougie is a lifestyle. Get into it." He explains more.
Why has Chicago taken so long to jump on the Pride bandwagon?
Anthony DiFiore: Honestly, I think past promoters have been intimidated by the fact that Chicago's pride is the same weekend as the more established New York, San Francisco, and Toronto prides. But there are tons of locals and people in the Midwest who might not travel to those other cities and want something fun to do locally. We aren't afraid to compete. Ultimately our focus at Neverland is to create a good time and make people happy. That attitude will change Chicago Pride in the years to come.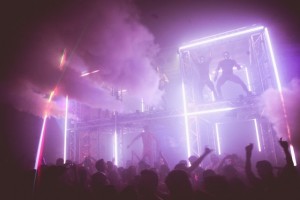 Neverland has become known for its strange, unique themes.
Anthony DiFiore: (Laughing) One time we had a plastic surgery party and there was actually a doctor in the VIP lounge administering botox.
What exactly is a Bougie Ball?
Anthony DiFiore: Bougie Ball is a celebration of all things rich and fabulous. We think it will be fun for everyone to come out that night dressed in their absolute best.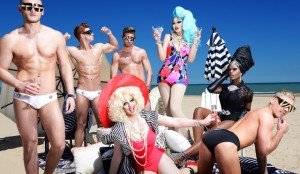 Aren't most gay guys bougie already?
Anthony DiFiore: Exactly! Everyone has their high-end stuff that they would normally never wear to a nightclub. But this is the Bougie Ball! The looks will be on point.
Are knock-offs allowed?
Anthony DiFiore: No one cares if the Giuseppe's on your feet are real or from some factory in China. The Bougie Ball is about feeling fabulous from the moment you walk into the party. If you're a hot mess by the end of the night, then hopefully that's just because you had a really great time.
How will Queen Bee Ho close out the weekend?
For her petite size, Queen Bee Ho commands every stage she's on. She is a rising star who hasn't needed RuPaul's Drag Race to get booked all over the country. She is musically versatile, and can slay a normal drag show or a circuit party production with expert precision. The music never stops at our parties, so throughout Ivan Gomez's set at the Pride Closing Party, Queen Bee will surprise everyone with two high-energy performances that will take the party to the next level.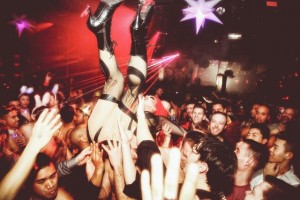 NEVERLAND PRIDE takes place in Chicago on Saturday, June 27th and Sunday, June 28th. The weekend will consist of three spectacular events including the main event, Saturday night's Bougie Ball at Metro. Pre-sale tickets, including $85 weekend passes to all three events (a $50 savings), are available now.