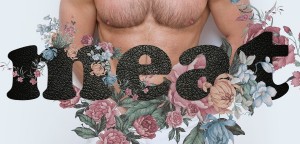 This is a little mag that may have slipped past your gaydar, so perhaps it's time to re-acquaint you with – meat.
meat is a London based Gay Pinup Fanzine, which celebrates (extra)ordinary guys through stylish, sexy and un-retouched portraits.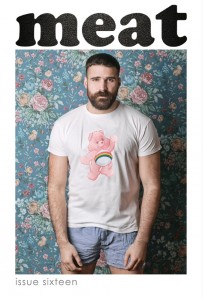 Notching up 16 issues (and 3 special editions) each a full colour 44 pages (and including a 6×4 colour print), meat has developed a cult status amongst lovers of printed-paper and hot fellas.
A quarterly party at the legendary Royal Vauxhall Tavern, launches each issue. The cream of London DJ's including Jim Stanton (Horse Meat Disco), John Sizzle (Gay Bingo), The Sugalow Boys (Songs of Praise) and residents the meat boys attract London's gay glitterati, bears, club kids and cubs-next-door.
meat is for everyone and singles out no one Photographer and publisher Adrian Lourie aims to photograph as many men as possible in order to fill each issue with a diverse range of amazing regular blokes in their own clothes (and out of them).
If you're a fan of hot guys, underpants, hairy chests, high tops, tube socks, vests, shorts or beards, meat is a for you.