Get your bums out for the boys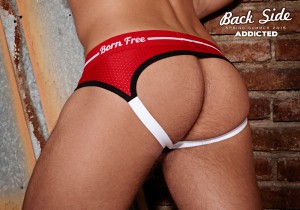 Those horny designers at Addicted have come up with their latest campaign for 2015 and the concept is simple… less is more.

Not that you will no longer get that sculptured, tight-fitting, sexy look… on the contrary, these boys think that what you've got you should most certainly flaunt… so it's more backless pants and bonny bums on display.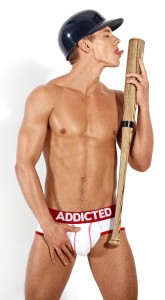 Addicted is pleased to present BACK SIDE, a brand new underwear campaign, produced in collaboration with the acclaimed international photographer, Dylan Rosser and featuring, as in most of their recent photoshoots, some famous BelAmi stars such as Kris Evans, Kevin Warhol and Hoyt Kogan.
Discover Addicted's Back Side dating someone in the canadian military