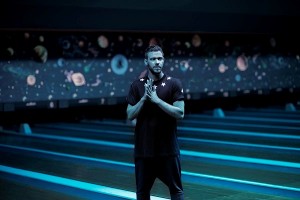 Will Young releases his brand new studio album '85% Proof' through Island Records on 25th May . The album will be preceded by the single 'Love Revolution' on 18th May .
'85% Proof' is the sixth album from the multi-million selling Brit Award winning singer-songwriter and represents his most accomplished work to date. The record is an eclectic, hugely confident and startlingly human record lead by the joyous, clap-heavy old school R&B strut of lead single 'Love Revolution'.
'Love Revolution' comes with a brilliant high-technicolor video, shot in a hyper-realistic futuristic fantasy world, directed by Chino Moya (St Vincent 'Digital Witness' video).
'85% Proof' follows up Will's No 1 album 'Echoes' released in 2011 which has sold over half a million copies. In the intervening years Will moved back to theatre staring as The Emcee in Cabaret (for which he was nominated for an Olivier Award); presented an ITV documentary on surrealist artist Magritte; filtered his passion for politics via blogs for the likes of Huffington Post; wrote a best-selling biography and fronted a campaign for Stonewall. He also started teaching and mentoring other singer-songwriters.
Produced by previous collaborator Jim Eliot (Mikky Ekko, Ellie Goulding), '85% Proof' is a creative reflection of Will's extracurricular activities post-Echoes and his most personal/honest songwriting to date. Writing and recording for the new record also coincided with a move to a brand new label, Island Records.
'85% Proof' comes in standard and deluxe versions. Tracklisting:
1. Brave Man
2. Promise Me
3. Love Revolution
4. U Think I'm Sexy
5. Gold
6. Like A River
7. Joy
8. Blue
9. Thank You
10. I Don't Need A Lover
Deluxe Version
11. Dare
12. Where Are You Tonight
13. You Keep On Loving Me
14. Always On My Mind