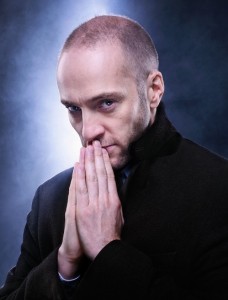 He's a magician, illusionist and mentalist but Derren Brown has made his name as the ultimate enigma. After over a decade captivating audiences up and down the country, Brown still jumps at the chance to perform live.
"Oh I love it," he grins. "This is my 13th year of touring, six months every year so I love it. TV can be fun too – with my Apocalypse show a few years ago it was amazing to be sitting back watching it all unfold; as this guy goes through this end-of-world experience it's like a huge practical joke really. It's huge fun but with so many people involved, months and months of preparation, things can often become quite frustrating. TV has its ups and downs, whereas with the stage, I think every aspect of it is fun. Writing up ideas is fun, rehearsing is fun, and above all once you're on the road with it, doing this adrenaline filled show – even if no one else is enjoying it I love doing it every night! It's my favourite time of the year."
Bringing something new and innovative to audiences with each and every tour, the months running up to the show require a lot of brain power.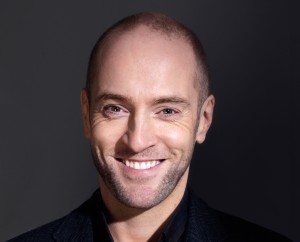 "I sit down and really think about it. I've written most of the shows with a guy called Andrew Nyman who directs the show, we co-write them together and another guy called Andrew O'Connor is part of the process too. So really the three of us sit around for a month or so and talk about what material will go into the show and what will shape it. And then we have a month of rehearsing, getting it up on its feet until you have the vague sense that, 'OK, that should work'. But it's only really when you start doing it that first week, when you actually try it on real people that you know – you just have no idea how it's going to work till you try it with a real audience."
For any Derren Brown show, audience participation is crucial; really, the people become part of the production.
"In the last show, Infamous, I did a piece based on mediumship so I'm talking to people's dead relatives and so on … it ended up being the strongest thing in the show but we made it in just one afternoon a couple of weeks in because another thing wasn't working and I just said, 'Oh, I'll try that tonight.' So it's a funny process but audiences kind of teach me what works which is interesting."
For Brown, the mediumship act also allowed him to present the practise as fraudulent – though of course, psychics would contest that.
"I think sometimes the best way of exposing something is to replicate it and then to explain that you're not using any psychic abilities to do so. If you just debunk something and explain how it works then people can always say, 'Ah well, the person I saw wasn't using those techniques…' You can always argue the other way, but if you can replicate it – so therefore also making it entertaining and emotional – then I think it's more effective than just saying, this isn't real, this is how it works. I don't actually say how I do do it but I do say I'm not psychic."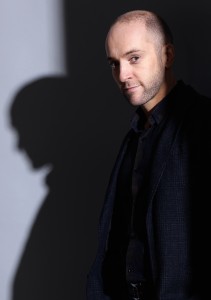 Travelling the country for the Miracle tour also gives Brown the chance to enjoy his new surroundings.
"I get my days free, which is something I don't normally have in real life. It's amazing to be able to potter round and go to book shops and things which I wouldn't have the time for otherwise." From time to time he'll bump into fans, but outside of the arena, Brown doesn't think he's particularly recognisable. "I'm not very tall or especially flamboyant, especially since I lost my little goatee, I generally don't get stopped that much and if I do people seem really nice!"
Most likely, Brown saves his quota of powerful presence for the stage instead.
Derren Brown – Miracle is currently on national tour.