Travel – Lanzarote hotties!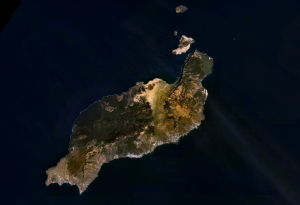 Done Gran Can? Wanna beat the winter blues? Adrian Gillan gets sweaty on volcanic Lanzarote, the easternmost Canary – not least in the vibrant southern resort of Puerto del Carmen!
You'll soon discover that this seemingly barren island idyll off the African coast is, in fact, highly fertile!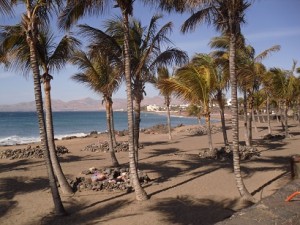 Just 78 miles off the coast of Africa and a mere 7 miles north-east of its nearest main island neighbour (Fuerteventura), Lanzarote is the fourth largest of the Spanish Canaries – stretching 37 miles north-south, 16 miles east-west. Roughly 140,000 people reside here, around 60,000 of them in capital Arrecife – mainly sexy Spanish, plus a fair smattering of lush ex-pat Brits, Germans, even Irish! Moreover, at little over 3½ hours away from the UK by plane, it's the surest and easiest way to cheat winter, since temperatures rarely dip below 20 degrees C, even during colder months!
SEE 'N DO
Capital Arrecife boasts a wonderful waterfront, with two little castles and the stunning little El Reducto beach – oft far less crowded than those in the island's three main resorts. Costa Teguise, just north of Arrecife is especially popular with families; Playa Blanca, on Lanzarote's southernmost tip, is arguably a quainter, classier option; and Puerto del Carmen, just 15 minutes south of Arrecife, caters more for a slightly younger clubbing crowd, including a respectable smattering of visiting and home-grown LGBTs!
Yet, if sun and sand aren't your every thing, other – equally natural – attractions abound. Seven sites stand out, managed by Lanzarote's Centres of Art, Culture and Tourism, in no small part preserving and promoting the work of arguably the island's greatest son: aritst, architect, planner and visionary, César Manrique (1919-1992) who persuaded the powers that be and – most significantly – the local people themselves of his philosophy that man should build low and design aesthetically, so as to maintain an essential harmony with nature. The "seven centres" can be reached independently by hire car, or via regular coach tours from major resorts:
El Mirador del Río – stunning vantage platform in the northernmost part of the island, affording birds-eye views over to the nearby heavenly island of La Graciosa.
La Cueva de los Verdes – cavernous part-flooded tunnels formed by lava flows that once spewed from La Corona volcano. Amazing concert venue too!
Los Jameos del Agua – like La Cueva de los Verdes, located inside the volcanic tunnel created by the eruption of La Corona volcano, but in the section closest to the shore, now largely exposed to the air, and part-flooded into a lake, dotted with tiny white crabs!
Jardín de Cactus – massive manmade crater full of cactuses, amidst an agricultural landscape of tunera plantations dedicated to the cultivation of the natural red dye, cochineal.
Museo Internacional de Arte Contemporáneo – International Museum of Modern Art, situated in the old military fortress of the Castillo de San José in capital Arrecife's port. Nice restaurant.
Monumento al Campesino – "living museum" complex, showcasing local crafts, foods and wines! Great restaurant too, with friendly waiters serving up hearty, tasty Canarian classics – think fish, cheese and salted potatoes, all washed back with fine local wine.
Las Montañas del Fuego (Fire Mountains) – in Timanfaya National Park, amidst a wide area affected by the volcanic eruptions that hit Lanzarote, most recently in 1824, leaving a quarter of the island almost completely buried under a thick layer of lava and ash – the heat from which can still almost instantly ignite straw or boil water and set it shooting high into the air. As hot as the local guys! Excellent Manrique-designed mountain-top restaurant with panoramic views across this well-nigh lunar landscape!
Fuerteventura day-trip – it's scarce 10 minutes by high-speed ferry (photo ID required), from Playa Blanca on Lanzarote's southern tip, to the largest Canary, notably its most northern town of Corralejo and the nearby sand dune system, blown over from the Sahara.
BOOZE 'N CRUISE
Lanzarote Pride Festival runs every July and LanzaBear (Bear Pride) runs every Oct, both hubbed around Puerto del Carmen, where you'll also find the island's only two gay bar-clubs, both located in the sprawling seafront Atlantico Centre, fairly fiercely competing mere yards from each other, and busiest after midnight:
Punto (CC Atlantico, Puerto del Carmen) – spacious bar-club on upper level of Atlantico Centre, with vibrant, friendly staff and clientele.
Chanell's (formerly Black & White – Centro Atlantico, Puerto del Carmen) – tad smaller bar-club on lower level of Atlantico Centre, with sexy staff and top drag performers.
Besides which, if you happen to be in Costa Teguise one night, check out the fun, gay-friendly Lively Lady Showbar (CC Calipso, Avenida de las Islas Canarias, Costa Teguise) featuring comedy drag with karaoke sing-alongs after every show.
And you might also try your luck on some of Lanzarote's nudist beaches – notably the small secluded cove next to the Playa de Puerto Muela on the Papagayo península, just east of Playa Blanca.
STAY 'N EAT
Playa Club Lanzarote (Calle Pedro Barba 3, Puerto del Carmen, Lanzarote; T: (+34) 928 51 37 64;) is an environmentally-friendly oasis of tranquillity in the very heart of Puerto del Carmen – mere metres from sea and scene. Its 17,000 square metres of landscaped and be-palmed gardens are home to 145 self-catering, yet fully-serviced, apartments in 2-storey buildings; two swimming pools, both heated in the cooler months; the Aquarsis Wellness Centre, complete with thermal circuit; and the site's friendly restaurant, open for breakfast and dinner – tasty, like the locals!
OTHER USEFUL CONTACTS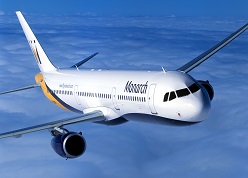 Monarch, the scheduled leisure airline, operates year-round flights to Lanzarote from Birmingham, East Midlands, Manchester, Leeds-Bradford, London Luton and London Gatwick airports with fares, including taxes, starting from £55.99 one way. In addition to year-round low fares, Monarch also offers a range of products and services, both on the ground and in-flight. Everyone is allocated a seat at check-in but seats can be pre-booked from £4.99 per one-way flight, to ensure that families and groups are seated together. For those looking for added comfort, extra legroom seats are also available, offering up to 15% extra space for your legs, from only £12.99 one-way. You can do your online check-in between 28 days and 6 hours pre departure. A great range of tasty hot and cold meals can be pre-booked or purchased on-board.