Travel – It's a Schladming thing!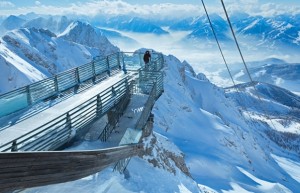 Adrian Gillan falls in love with those dashing daredevil downhillers in the Schladming Dachstein part of the wider 'Ski amadé' region – near Salzburg, amidst the glorious Austrian Alps!
 Long-loved by Austrians and Germans in-the-know, canny Brits of all persuasions are increasingly being seduced by the pistes of the Ski amadé region of Austria – named after Wolfgang Amadeus Mozart, born in nearby hub-city Salzburg. Ski amadé is a network of around two dozen linked ski resorts grouped into five regions (Schladming Dachstein, Salzburger Sportwelt, Gastein, Hochkönig and Grossarltal) that, combined under just one ski-pass, make up one of the largest ski areas in Europe – boasting 760km of runs to suit all abilities, from beginners right up to Alpine Ski World Cup champs.
If based in or near the village of Schladming, you have especially easy access to the slopes clustered around four nearby peaks – Hauser Kaibling (2015m), Planai (1906m), Hochwurzen (1850m) and Reiteralm (1860m) – and the chance to sample all Ski amadé's trademark features: fine food, hi-tech, plus 'total skiing' for all five senses!
STAY & DINE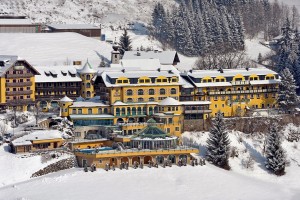 The 4-star Hotel Pichlmayrgut (Family Steiner, Pichl 54, 8973 Pichl / Preunegg; T: + 43 6454 7305;) nestles imposingly on a hill in tiny Pichl, just outside Schladming – vaguely reminiscent of a long-shot of the Grand Hotel Budapest, and sprawling enough to conjure up a touch of imaginative magic once inside. Its various buildings – housing accommodation, shops, conference facilities, bars, a restaurant and spa – are all linked underground, and via a central reception area. Run by generations of the same family for countless years it retains a friendliness and informality, and commitment to quality and service, which likewise win it a loyal following of long-standing guests who return the favour! Don't be surprised to find owner-grand-senior still opening a door for you, or owner-grand-junior learning the ropes and carrying your bags! The relaxed feel is enhanced by regular complimentary coffee and cakes in the main lounge area every afternoon; and by happy spa-gowned and be-slippered patrons drifting around the place, between having a steam and a soothing massage.
Well-nigh a village in itself, this is a perfect, self-contained Alpine hotel, confident in its own history, and unpretentious in its ability to both calm and stimulate all-comers – be they handsome singles, amorous couples, doting families or larger groups. The rooms are spacious and in the traditional style, yet with a modern touch. After a long day on the local winter pistes, or indeed summer hiking paths, the spa – with its 'clothing optional' inner area – has a wide variety of saunas and steamers, not to mention pools, including one for that icy plunge! Make the most of the gym, vitamin lounge and treatment rooms; or the bowling, tennis and squash facilities too! And the restaurant delights the taste-buds, from hearty morning breakfasts through to its famed 6-course gourmet Styrian dinners, oft using seasonal, organic food grown or reared on-site – from deer carpaccio or chestnut soup to ravishing rösti or trout fillet!
 SKI & LUNCH
Ready for the white stuff? Hire top ski gear, and don't forget your hard hat!
Test out Ski amadé's high tech creds too, with free Wi-Fi at all main lift stations and partner food huts; plus handy mobile apps. Hire the brand-new cutting-edge Ski amadé 'Smart Ski Goggles' to help you effortlessly navigate 'tween lifts and pistes; and measure your altitude, ski-speed or distance travelled!
Schladming offers easy access to four main peaks and their associated slopes.
For an immediate buzz, ascend the Reiteralm – training area of the world ski elite and venue for World Cup races. At the highest point on the Reiteralm, more advanced skiers can have their Franz Klammer moment by launching themselves through the gate out of a real ski 'start house'!
Grab a spot of lunch at the cosy Lena-Alm hut – perched at 1600m and affording stunning views of the mighty Dachstein Massif and beautiful Enns Valley – as you knock back a local 'Schladminger' beer or two, and savour the local male Styrian beauties sunning themselves out on the large terrace. An area of outstanding natural beauty indeed!
Then continue to explore the surrounding slopes, maybe even – if advanced, and seeking that extra adrenaline kick – conquering the Reiteralm's infamous "Black Quartet" (4 black pistes), themselves comprising one of the many Ski amadé '5 Senses Points' – others including suspension bridges, musical pistes, relaxation areas, massage 'ski-ins', vista points, timed slopes and the like!
On another day, and for a change of scene, ascend the Planai peak by gondola, for yet more beautifully groomed World Cup pistes! Another '5 Sense Point', to set your hips a swaying: slalom down the slopes to the rhythm of music on the 600-metre-long 'Klangpiste' to your own choice of one of over 10,000 juke box tracks – from a classy classic rift by local lad Mozart, to 'Climb Every Mountain', or even 'White Christmas'!
After more guaranteed fine food at the traditional, panoramic Schafalm – one of the many official Ski amadé 'Gourmet Partner' huts – continue to make your way down the slopes! Definitely stop off for a desert, and a final schnapps or two, at Holzhackerstube – served by some of the sexiest young male waiters in lederhosen imaginable – before the final challenging pistes slip you slap-bang back down into central Schladming for that cheeky grandstand finish!
APRÈS-SKI
And you have hardly to unbuckle your ski boots when down from the Planai before hitting the gloriously cheesy dance floors of the infamous Hohenhaus Tenne, one of Europe's largest après-ski venues – where the ski gloves really come off! With some of the campest acts in the entire Austrian Alps, it's all enough to make even the straightest of party animals feel a tad queer! And, with the thin air at these giddy heights, you can try your luck with almost any Schladminger!
If you loved your hut lunches, and fancy a cosy hut dinner, definitely spend an evening at family-run Hochalm back up on the Reiteralm. Try a liver dumpling soup followed by pork steak with egg, all washed down by the finest local wines and the odd schnapps. Make the night especially memorable by booking a snow mobile to take you up, before coming down the mountain, post-meal, on a sledge!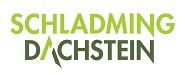 Several airlines offer a regular service between the UK and nearby Salzburg, gateway to Schladming-Dachstein and the wider Ski amadé region.
In London Heathrow or London Gatwick? Got a stop-over, or hours to kill in transit, or a crack-of-dawn flight? Then get some on-site land-side at-airport rest or shut-eye at affordable, fully-flexible book-by-the-hour YOTEL, where the journey's already begun in style, and you've mere yards to stroll pre-boarding! Think first class air travel meets NASA meets Tokyo! YOTELS are not only ultra-modern, innovative and brilliantly located, they are also funky, functional and fun – right from automated room check-in to automated check-out, with 24/7 human assistance on call throughout via Mission Control! Available in various categories, cabins are carefully designed to place all amenities quite literally within your grasp, via efficient layouts, push-of-button fold-away beds and minimalist design. Sleep on luxury sheets; enjoy a flat screen; or take a monsoon shower, to invigorate or chill-out. Free Wi-Fi and hot drinks too.