Edward Scissorhands – Shear Magic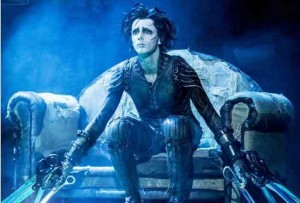 By Gordon Hopps
If truth be told, I was in two minds about going to see this production. I never really took to the Tim Burton film, regarding it as a 'bloody daft concept'. However, I am a huge fan of Matthew Bourne and his rather eccentric production company New Adventures, and, as I'd missed it when it did the rounds back in 2005 I thought I should at least give it some attention.
I'm so glad I did.
In a Bourne Production you never get anything less than something that is distinctive and a cast that go about their job with a professionalism and joy that permeates the stage. The surreal set design, the musical adaptation, the enthusias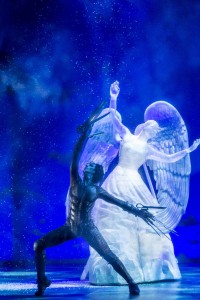 m of that cast made a visit to the Bradford Alhambra on cold winter's night more than worth the effort. The standing ovation at the end was testament that it wasn't just me who had enjoyed the weird notion of a man with shears for hands, creating a topiagraphic world and finding love, both exciting and moving.
At times it is dramatic, then comic, then sad and then, perhaps strangely enough, inspirational, all of which drives the dance narrative at speed. There is no time to worry, think or compare because, even if you are not aware of the original film on which this is based, you're immediately gripped by the story, spectacle and life of our multi-bladed hero.
It was fun, it was sweet and like Mr Scissorhands himself; playful, poignant and unique… and there is no doubt that the world needs more dancing topiary.
Photographs by Johan Persson